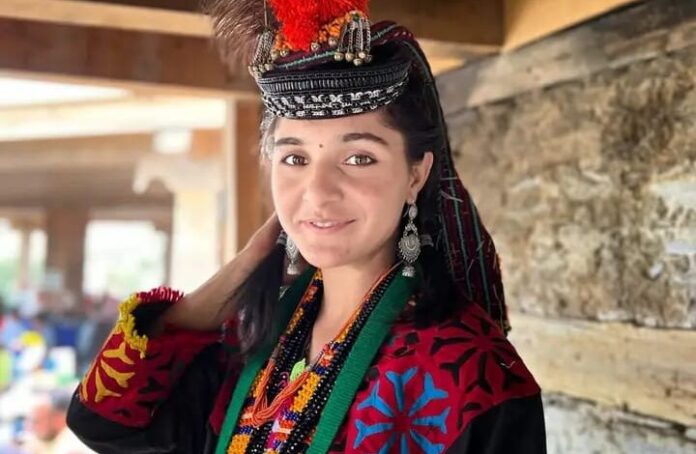 Gul Hammad Faruqui
Saira Jabeen, hailing from Chitral's Rumbur Valley, has achieved a historic milestone by qualifying for Australia's Parramatta Cricket Club. As the first cricketer from the Kailash clan and the entire Chitral region to earn this honor, Saira Jabeen has etched her name in history. Her journey will take her back to Pakistan after a six-month stint in Australia.
Not only has Jabeen excelled at the Pakistan Domestic Women's Tournament, but she has also brought recognition to the Kailash community and the entire region. Her remarkable journey began with a dream she had since childhood – to play cricket. Saira Jabeen pursued her passion by joining a cricket club in Lahore, where she diligently honed her skills.
Additionally, Jabeen is an all-rounder in cricket and a student pursuing a BS in Journalism at the University of Punjab. She's also a key player on the university's women's cricket team.
Also Read: The Story of a Migrant Breadwinner: Following FH from Waziristan to Karachi
Saira Jabeen's invitation to join an Australian club marks a historic moment. She becomes the first Pakistani woman cricketer to receive this honor, a distinction that not only shines a light on Kailash Chitral but also brings pride to Khyber Pakhtunkhwa.
In an interview with TNN, Saira Jabeen's father expressed his gratitude to the concerned officials of the Pakistan Cricket Team, the University of Punjab, and Parramatta Cricket Club Australia for recognizing his daughter's talent and enabling her journey to Australia.
It's important to note that the Rumbur region of Kailash Valley continues to produce talented individuals who are making significant contributions to the country and the nation. Among these, Wazir Zada Kailash, hailing from the same valley, has served as the Special Assistant to the Chief Minister on Minority Affairs of Khyber Pakhtunkhwa. Another notable figure from Rumbur Valley is Lakshan Bibi, the first Kailash commercial pilot, who has made significant achievements in her field.