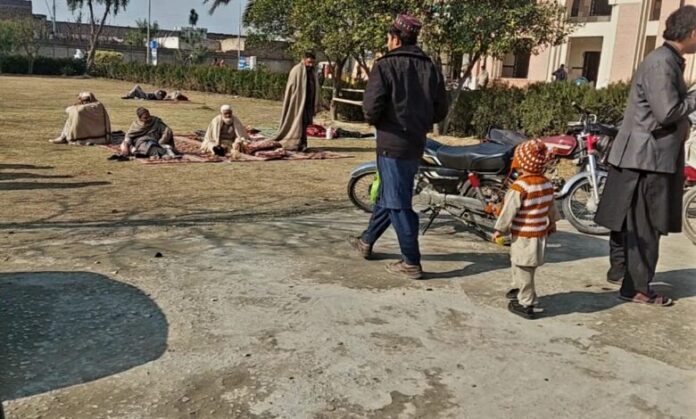 Rehma Yousfzai
Many of the children in the flood affected Kheshgi Payan area of Nowshera district is struggling with cholera more than six months after August floods.
Ruqia Bibi, a local told TNN that her children developed vomiting and upset stomach after the August floods. She said that they took the children to hospital to treat for cholera; however, the children have not recovered so far due to absence of proper treatment.
Ruqia said that the children have not fully recovered so far due to unavailability of clean water. She said that they could not consult private doctors due to exorbitant fees and proper treatment was not available government hospitals.
Ruqia said that absence of latrine and clean water weremain reason of diarrhea outbreak. Besides, she said that most of area males were jobless therefore they were unable to consult private hospitals.
On the other hand, doctors' point out that cholera was likely to spread quickly due to poverty and lack of drinking water.
What is cholera?
Dr Asad, a health official said that cholera was a contagious diseases and spread from one to another person. He said that its symptoms included vomiting and diarrhea.
Dr Asad said that locals must boil water before using it and wash their hands with soap can help people defeat the bacteria.
District health officer Nowshera Dr Shoaib told TNN 22 union councils of the district were affected due to floods. He said that health department was the first responder in all these areas. Dr Shoiab said that they 25 relief camps in the flood affected areas. He said that thousands of affectees were treated at these camps. "There was no outbreak of any contagious illness and everything remained under control," he said.
He said that flood affectees should immediately consult his office for any of their health problems.
Hits: 8