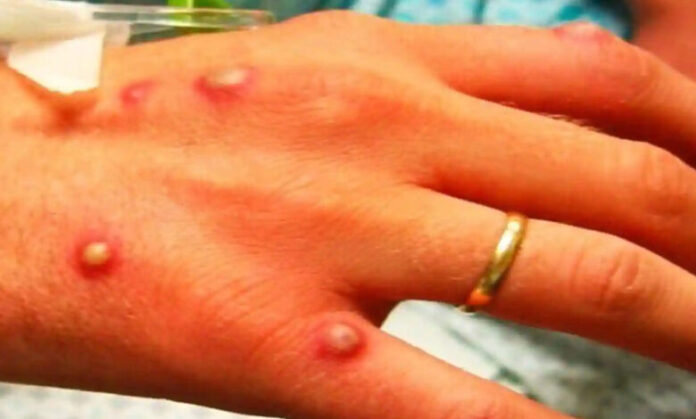 The Health Department of Khyber Pakhtunkhwa is taking preventive measures to combat the potential spread of monkeypox in the province following the confirmation of two cases of the disease in Pakistan.
Director General of Health Dr. Shaukat Ali has issued a warning to all hospitals in the province and instructed them to set up isolation wards for monkeypox patients, allocate rooms, and provide information on symptoms and treatment.
Director of Public Health and Monkeypox Focal Person Dr. Irshad Ali has also started screening and tracing people coming from outside to prevent the spread of the disease. A team of twenty staff members has been deployed at Bacha Khan Airport to screen passengers. So far, 150 passengers have been screened, but no cases of monkeypox have been reported in the province.
Also Read: Cryptosporidium outbreak in KPK poses serious public health and economic Concerns
Two hospitals, Landi Kotal Hospital, and Police Services Hospital, have been reserved for the screening and treatment of suspected monkeypox patients coming from outside the province. Khyber Teaching Hospital has been allocated for monkeypox patients across the province, he added.
After screening passengers arriving at the airport, as per the focal person, all details are sent to the District Health Officers of their respective districts, where they are quarantined and monitored for symptoms. Full protocols are followed when symptoms appear, he added.
Monkeypox is a virus mainly transmitted from animals to humans, with symptoms similar to smallpox, including headaches, fever, shortness of breath, and rashes on the body resembling smallpox. The size of these rashes may vary, contain pus, and cause discomfort and itching for the patient.
The Health Department of Khyber Pakhtunkhwa is taking proactive measures to prevent the spread of monkeypox in the province, and it's hoped that these measures will help contain the disease.
Hits: 24