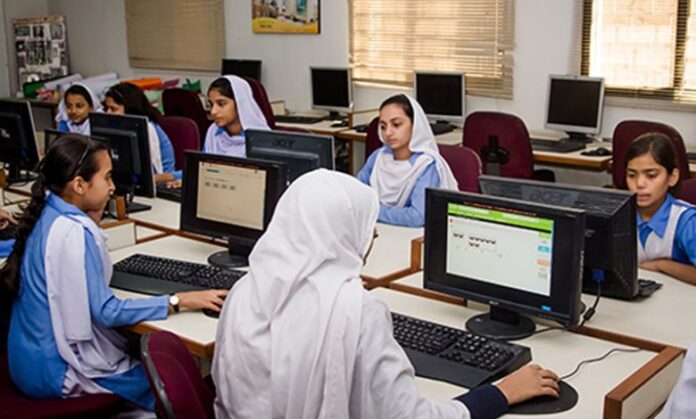 Aftab Mohmand
The Khyber Pakhtunkhwa Education Department has implemented a ban on male entry into girls' schools, aiming to maintain the sanctity and security of these institutions. This decision comes after complaints were received, and as part of this move, the citizen portal will also be restricted.
In a formal letter addressed to all District Education Officers (Female) in the province, the department emphasized the prohibition of outsiders from taking photographs within girls' schools. Any special guests or event participants will be limited to female officers, ensuring an environment that prioritizes the welfare of female students.
Also Read: KP Caretaker Minister Offers Safety to Afghan Asylum Seekers
Azizullah Khan, the President of the All Primary Teachers Association Khyber Pakhtunkhwa (APTA), expressed his approval of this decision, noting that a similar action had been attempted during the Pakistan Tehreek-e-Insaaf government but was not fully enforced. He explained that only Directorate or Secretariat officials, who are predominantly female, should visit girls' schools.
Jamila Shaheen, the Vice President of APTA Khyber Pakhtunkhwa, echoed the sentiment of female teachers and students who welcomed this move.
They believe that by banning men from these schools, they will create a more encouraging environment for female students and facilitate open discussions that might be difficult in the presence of men. This decision aligns with the unique and homely atmosphere within girls' schools, preserving the integrity of these institutions. The stakeholders are now looking forward to its full implementation.