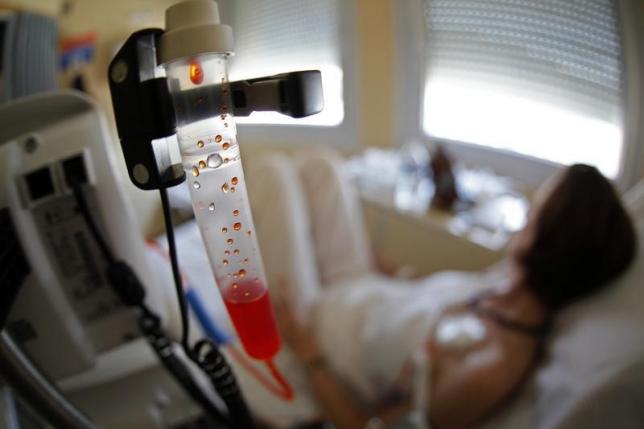 Khyber Pakhtunkhwa government has approved a project to provide free treatment facilities to cancer patients in the province at the cost of Rs 1 billion.
Provincial health department officials said that under the programme, free medicines will be provided to cancer patients at the Hayatabad Medical Complex, Khyber Teaching Hospital in Peshawar and Dera Ismail Khan and Abbottabad.
Officials said that KP Health department and pharmaceutical company will sign a memorandum of understanding in next two to three years, paving the way for free treatment of cancer patients in the province.
A health department statement said that it will bear 10 percent of the cost of the free treatment while the Novartis will bear 90 percent of the expenses.
Health department official said that various type of blood cancer require five kinds of drugs, costing Rs 100,000 to Rs 400.000. In addition to this, treatment of cancer was also not included in Sehat Card.
The official said that till June 2022, about 8000 patients have been registered for free treatment in the province.
Health department figure show that there were 3764 patients of blood cancer and 4850 patients of other types of cancer across the province including 56 percent males and 44 percent females.
On the other hand, general public has welcomed the approval of the PC-1 and hoped that free treatment will be started soon.
Earlier in September 2019, KP government and Novartis had a signed an MoU to provide free cancer treatment facilities for three years.
The then KP health minister Hisham Inamullah had said that KP government will provide Rs 3 billion while the pharmaceutical company will provide Rs 27 billion for the project.
He had said that this initiative will help those patients who have no means to bear the expensive treatment of cancer.
Hits: 76