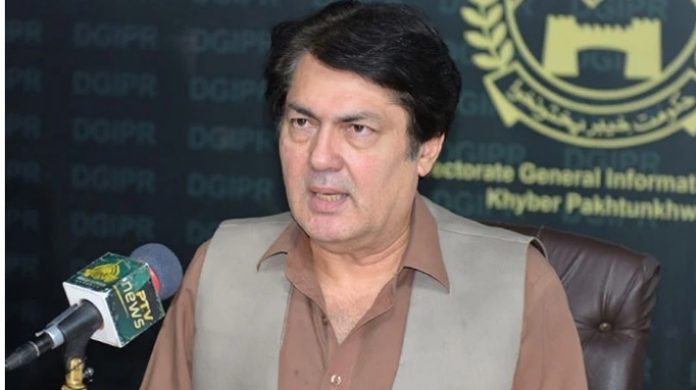 Special Assistant to Chief Minister on Information Barrister Muhammad Ali Saif has said that the provincial government will not allow Tehrik Taliban Pakistan or any other organization to challenge the writ of the state.
Talking to a private radio station, Barrister Saif said that security forces were always on alert to protect the lives of public and government will not allow the situation in Swat and merged areas to deteriorate.
To a question he said that several sessions of talks have held between the TTP and the government. However, he said that recently some incidents of terrorism have also taken place while TTP men have also been spotted in Swat and Malakand, which have led to deadlock in talks.
He also refuted the social media reports regarding the absence of Khyber Pakhtunkhwa Chief Minister and provincial minister from Swat. Provincial ministers are in Swat and chief minister has also visited Swat several times, he said.
He also assured the public to stay calm as police and security forces were ready to tackle any challenge.
Hits: 83