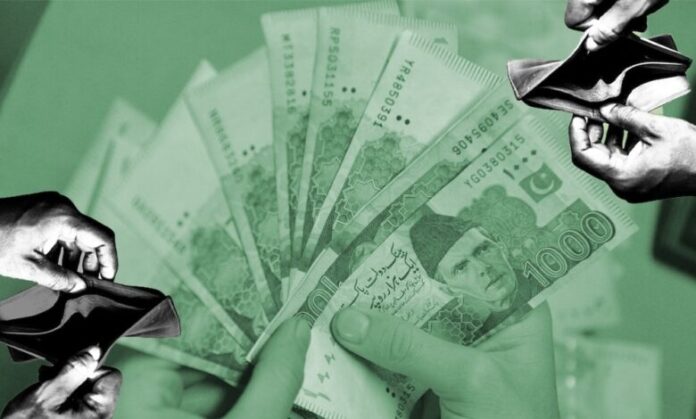 Muhammad Faheem
The province of Khyber Pakhtunkhwa (KP) is increasingly mired in a financial crisis that threatens to cast a long shadow over its future. When the Khyber Pakhtunkhwa caretaker government approved a four-month expenditure plan in June 2023, it did so without providing revenue estimates. As the end of these four months nears, the province is confronted with a deficit exceeding 150 billion rupees due to a stark imbalance between expenditures and income.
Supervising Finance Minister Ahmed Rasool Bangash reports that the provincial government has reached out to the federal government multiple times, having penned more than 15 letters in the quest for funds. There is hope that the federal government will release the province's much-needed funds. Bangash acknowledges the grim financial situation but underscores the government's continued efforts to meet its expenses, even as it shoulders the financial burden of the tribal districts using its resources.
The provincial government has yet to unveil a clear strategy to address the growing financial deficit, a move that has drawn criticism from seasoned journalists. Senior journalist Shahid Hameed of Peshawar highlights the government's acknowledgment of its financial constraints and the anticipated appeal to the federal government for support. Amidst these financial challenges, programs such as the health card and BRT scheme face uncertainties in terms of sustainability. The province now grapples monthly with the critical task of paying salaries.
Also Read: Afghan Refugee Repatriation Grows at Chaman Border Ahead of Deadline
Hameed also reflects on the controversial decision to increase salaries in June, which was met with resistance from the finance department and some cabinet members. The decision, pressured by the then PDM government, has exacerbated the province's woes. Hindsight now highlights the ill-advised nature of that decision. Resolving these challenges would require significant financial assistance from the federal government, though prospects of immediate relief seem uncertain.
The province carries an arrears burden exceeding 3 trillion rupees due to the federation, encompassing hydropower net profits, distributable yields, flood relief, the cheap flour scheme, and the ongoing expenses of the tribal districts. The provincial government has taken the drastic step of substantial reductions in its development program. This financial squeeze has left the government struggling to meet even its day-to-day expenses, bringing the province to the precipice of default.
Senior journalist Shahab ud Din points out that the government has contemplated three options regarding salary increases: withdrawal, deduction, and the elimination of allowances. While implementation was expected soon, the intense pressure has postponed action. The government grapples with a dire shortage of funds, and no clear plans have been outlined to address the reduction of funds by the federal government.
Shahab speculates that the province may be facing an economic emergency, raising the specter of postponed elections and potential federal intervention. The province's deficit has reached such critical levels that even with communications with the federation, salary deductions, and austerity measures, escaping the deficit's grasp seems improbable.