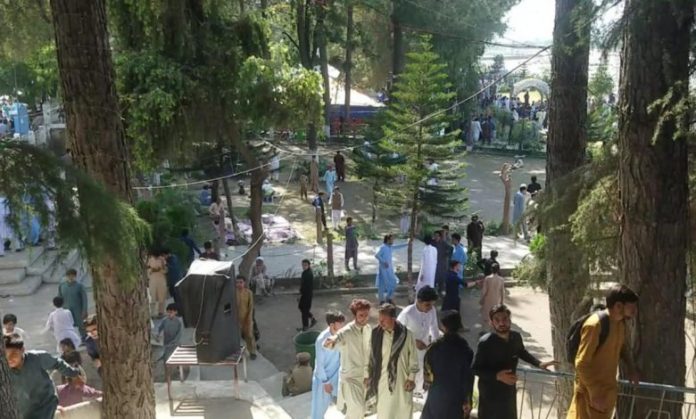 More than 363,000 tourists turned up at seven tourist spots of the Khyber Pakhtunkhwa during first four days of Eidul Fitr.
Figures released by the KP Tourism department showed that a large number of tourists visited the province's tourist sites during the Eid. A spokesperson for the department said that the number of tourists visiting the province has increased many fold.
He said that this surge in the number of tourists was also positively impacting the province's economy.
The spokesperson said that the district administrations across the province and tourism department provided all the facilities to the tourists during their stay.
For this purpose, a round the clock tourist facilitation helpline was also setup to guide tourists and extend help to them.
He said that tourists planning to visit the province should approach the helpline 1422 regarding any travel related information and to avoid any emergency situation.
Besides, he said that tourist also follow information shared through social media channels before embarking on their journey.
Thousands of tourists this year thronged the Swat district on Eidul Fitr.
Fazal Rahim, a tourist from Buner district who visited the Swat told TNN that he really enjoyed the scenic beauty and weather of Swat.
He said that tourists were well taken care of and district administration had made impressive arrangements to facilitate the visitors.
Hits: 10