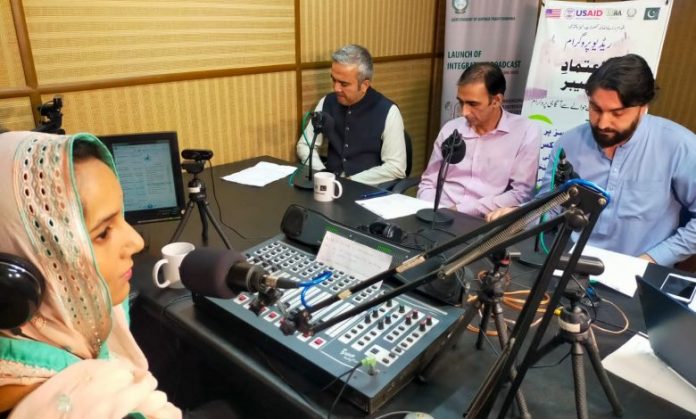 In order to bring transparency in its operations and save taxpayers time, Khyber Pakhtunkhwa Revenue Authority is working on digitization of its system, which is likely to complete over two years.
The digitization drive is being carried with the assistance of USAID funded KP Revenue Mobilization Programme (KPRM). Under this initiative, human resources records, finance related details, court cases, file movement system and notes management system will be digitized.
KPRA spokesperson Sohail Raza Khattak said that currently all the taxpayer related system including registration, tax returns and complaints have been digitized. "After this we are going to start paperless system in the authority with KPRM assistance," Mr Khattak said.
Mr Khattak said that the digitalization will complete over two years. He said that under this system they will digitize accounting, finance and human resource systems of the authority. "It will eliminate paper from and also put in a place file a tracking system," he said. Mr Khattak said that in future instead of rummaging through cabinets in search of a file, they will search for on computers through its serial number.
In addition to this, he said that a database will be setup for this purpose wherein every file will have a searchable number. "It will save taxpayers time and also help KPRA staff to work more in less time," he said.
Aamir Hadi, a database expert in KPRA said that they have ensure coordination of at least 30 sections and a file moving through these sections was both the time consuming as well as an arduous task. "To address this we installed some modules in directorate while some others in collectorate to ensure smooth coordination," he said.
He said that digitalization was integration of all office work through software and it helps saving both the time and resources. Besides he said that the enterprise resource planning or ERP was the creating a paperless environment in an institution with automation of all its processes.
Mr Hadi said that their aim was to integrate the human resource, finance, litigation, files and notes managements system.
On the other hand, Mr Khattak said that their taxpayer registration has been fully digitized and was smoothly functioning.
He said that this was benefiting both the taxpayers as well as the authority.
"In this digitized system, authority can easily know from where its was getting how much which made easier for them to analyze and correctly estimate their future projections," he said.
Hits: 66