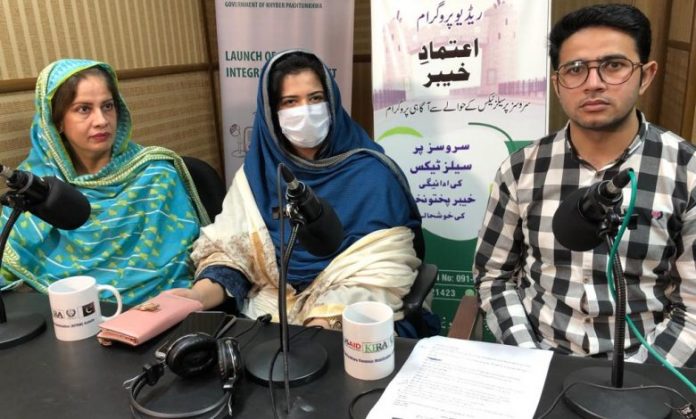 Workshops and seminars arranged by the Khyber Pakhtunkhwa Revenue Authority (KPRA) are resulting into great trust and confidence among province's businesswomen on the authority systems.
For past four months, KPRA has been running a campaign with the assistance of USAID funded KP Revenue Mobilization Programme (KPRM) to bring more businesspersons into tax net.
Sonia Jabeen, an official of the KPRA told TNN that there were few of KP women were associated with business.  She said that majority of businesswomen were working as beauticians, restaurant owners and other home based food delivery and other businesses.
Ms Sonia said that KPRA always strived to bring more and more businesspersons into tax net and to this end they continue holding meetings with the business community.
She said that they persuade businesspersons to file their tax returns which results into increase in province's tax collection.
Ms Sonia said that female businesspersons should bring themselves into tax net so that their business and income is documented. "This will result into documentation of province's economy and curb undocumented businesses, "Ms Sonia said.
She said that at the start of business, most of the beauticians rarely do good and they do not need to file tax returns during this period. However, she said that when their business starts performing well, sales tax was imposed on them.
Ms Sonia said that filing tax returns led to the development of the province and country as without payment of taxes an area cannot prosper and develop.
"Those starting a business should first know about importance of payment of taxes and it would also save them from stress when tax is imposed upon them," she said.
Ms Sonia said that the tax was considered as complicated subject for general public; therefore, they have started using mainstream media to make the people realize taxation importance.
On the other hand, Yasmin, a beautician who registered her business with KPRA in 2017 told TNN that the authority trained her in filing her tax returns
She said that beautician was an easy business for women which does not requires high education and hard work. However, she said that it became complicated when they have file tax returns. "KPRA has resolved this issue and now businesswomen were able to file their returns with after being trained by the authority," she said.
She said that many a times, customers complain after being charged with service tax. "We tell them that this deduction was going into government treasury and not into our pockets," she said.
Ms Yasmin said that this tax was spending on education of children, health, security and other development works.
She said that setting up a beautician business does not require much investment and such setups could be setup inside homes at minimum expenses.
"It is not only secure but also a step towards good better economy," she said.
She said that KPRA should keep arranging training workshops for women beauticians so that they do not have to face problems in filing tax returns.
Hits: 85