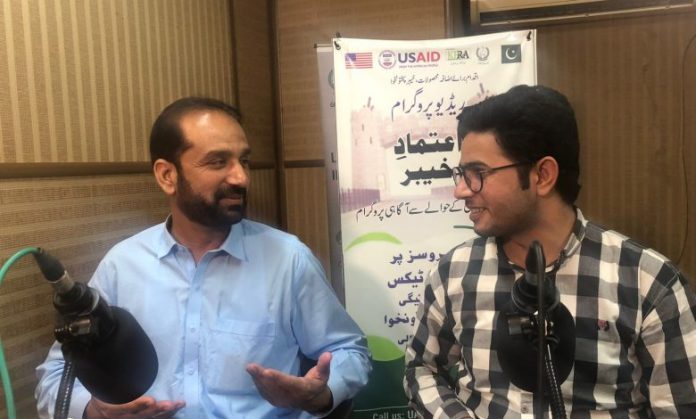 Khyber Pakhtunkhwa Revenue Authority is hopeful of increasing its revenue from transport sector to Rs 2 billion over next two years.
KPRA official said that earlier last year, the authority collected Rs 700 million in sales tax from 1500 registered transport companies and private good carriage vehicles.
KPRA has launched a tax collection drive with the assistance of USAID funded KP Revenue Mobilization Programme.
KPRA Communication Director Aftab Ahamed said that their tax targets were not set in stone, rather, they fluctuate. He said that last year they had collected Rs 700 million; however, KPRA this year target for transport sector has been pitched at Rs 2 billion.
He said that only goods transport vehicles had to pay the sales tax while passenger transport was exempted from it.
Mr Aftab said that currently 1500 transportation companies were registered with the KPRA including ride-hailing services like Careem.
He said that there still possibility existed to increase KPRA tax base and they were also striving for the same. However, he pointed out that most of the business was undocumented and currently they were considering the ways to document the business.
In addition to this, he said that to increase revenue, KPRA was working to also increase the number of withholding agents. "More withholding agents mean more revenue for us," he said.
Mr Aftab said that whenever a businessman transports his merchandise to Abbottabad from Peshawar, then, they go asking the service providers about the transporter and soon after identification send tax payment notice.
He said that besides goods companies which are already registered with KPRA, they also bring those private vehicles involved in the carrying goods in the ambit of the tax net.
He said that they were also contact with the health and food department to bring more transporters into text net and plan to increase registered transporters numbers to 6000 by next year.
In addition to this, he said that they also face issues during the registration process. However, he said that since the transporters were using government roads for their business, therefore, they should ensure paying their due share of taxes.
Besides, Mr Aftab said that only those vehicles registered as good carriages fell in the sales tax ambit and private vehicles were exempted even if they were used for the same purpose some times.
In addition to this, he said that responsibility of paying the tax lies with the transporter. He said that if some transporter was not registered with KPRA, then, it was the company responsibility to deduct the tax; otherwise, the company has to pay the tax.
Mr Aftab said that in case of a transporter transporting goods from merged areas and Pata to settled areas, then, he had to pay tax. However, he said that in case of doing transport business in exempted areas, then they had not pay tax in that area.
Hits: 62