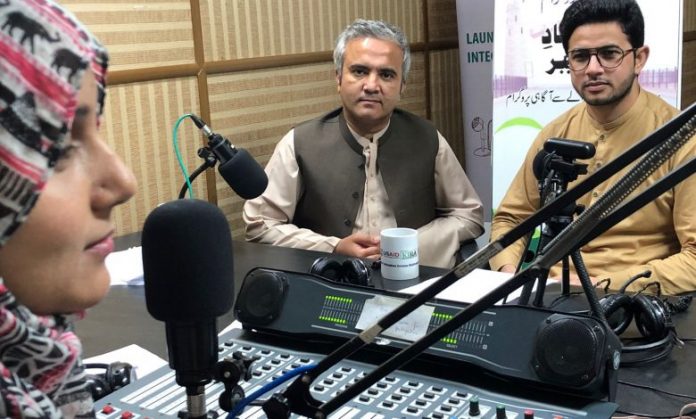 Khyber Pakhtunkhwa Revenue Authority (KPRA) has opened regional offices in different parts of province to facilitate the taxpayers and resolve their problems.
The regional offices have been setup with the assistance of USAID funded KP Revenue Mobilization Programme (KPRM).
KPRA spokesperson Sohail Raza Khattak said that the authority was headquartered in Peshawar with its regional offices in Malakand, Bannu and Abbottabad. In addition to this, a sub-office was located in Hattar industrial estate Haripur.
Mr Khattak said that regional offices also offered the same services which were available at the main office including tax collection as well as video conferencing facilities.
He said a taxpayer could connect to KPRA directorate through these offices.
However, he said that call center could be used to contact the headquarters directly while regional offices could be accessed through landline numbers.
Besides, he said the regional office was meant to provide all facilities for a region so that taxpayers could file their tax returns.
Mr Khattak said that there was proposal to setup regional office the Dera Ismail Khan district; however, currently the operations were being run from Bannu.
Similarly, Malakand regional office has Mardan, Malakand and Nowshera districts attached with it. However, he said that Malakand was currently exempted from taxation. Mr Khattak said that the region would be brought into tax net whenever government directs so.
Similarly, he said that after this, KPRA would set up offices at divisional and district levels. However, number of offices will be increased only after the number of taxpayers' increases.
Mr Khattak said that taxpayers were of prime importance of the KPRA. We collect considerable amount of tax from the oil and gas production from southern KP, he said. Mr Khattak said that they also collected taxes from Mardan on account of economic activities while in northern KP they collected taxes from hospitality sector amounting up to Rs 1 billion.
However, he said that Peshawar paid the highest amount of sales tax on services as it housed factories, corporate sector as well thousands of other service providers.
Mr Khattak said that currently hotels were closed due to floods and rains.
He said that taxpayers even did not face any language barriers in their regional tax office.
However, he said that the all the regional offices were proper offices where tax and tax returns could be filed. In addition to this, all the issues faced by the taxpayers could be resolved from these offices.
Mr Khattak said that in case the taxpayers issue remains unresolved at the regional office, the issue is forwarded to the authority's headquarters.
Besides, he said that in case of minor issue, and then the taxpayers could inform the authority through WhatsApp, call center and social media as well.
Hits: 78