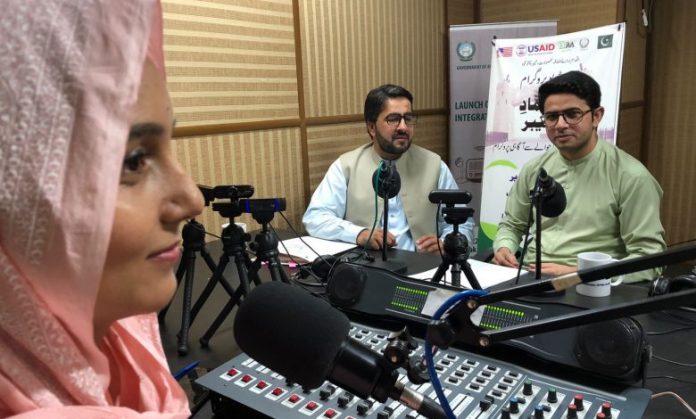 Khyber Pakhtunkhwa Revenue Authority (KPRA) officials said that the authority was empowered to question services providers in the province about their five years tax record.
They said that failure to cooperate with the authority may result into fine and imprisonment.
KPRA has launched an awareness campaign to educate the taxpayers about tax related issue with the assistance of USAID funded KP Revenue Mobilization Progamme (KPRM).
KPRA's Assistant Collector Khalid Mansoor said that under the existing mechanism, a taxpayer registered with authority should have to keep proper tax documentation. "A service provider should keep all of his service records including all documentation related to sales and purchases," he said.
Mr Masnoor said that KPRA can question a taxpayer about the tax records and other material helpful about tax.
He said that a registered persons like property dealer should have all records including invoices related to property transfer, contracts for up to five years.
In addition to this, he said that someone not possessing relevant record could face fine up to Rs 100,000 and jail term. "One must have keep KPRA record as they do for Federal Board of Revenue," he said.
He said that the records help with the taxpayer's aduit.
Mr Masnoor said that in case of refusing to handover tax records, the authority has the power to confiscate the records and fine the offenders.
In addition to this, he said that law enforcement agencies also help the authority in this regard.
He said that such records includes contracts, invoice and bank statements having all financial records from the start till end of a service.
Besides, to facilitate taxpayers, KPRA staffs are visiting different parts of the province and recently the authority staff visited Sindh.
Assistant Director Litigation Ijaz Ahmed who was heading the visiting team told TNN that they discussed the digitization of the system with the authorities. "We are working to digitize the authority," he said.
He said that Sindh has already digitized its operations; therefore, they wanted to know about the system they have put in place.
Mr Ijaz said that Sindh Revenue Board tax collection was high and they also shared their lessons with authority's staff.
Mr Ijaz said that authority was aimed at increasing number of taxpayers in the province. "Digitization of KPRA operations is beneficial for the taxpayers as well as the authority," he said.
Hits: 81