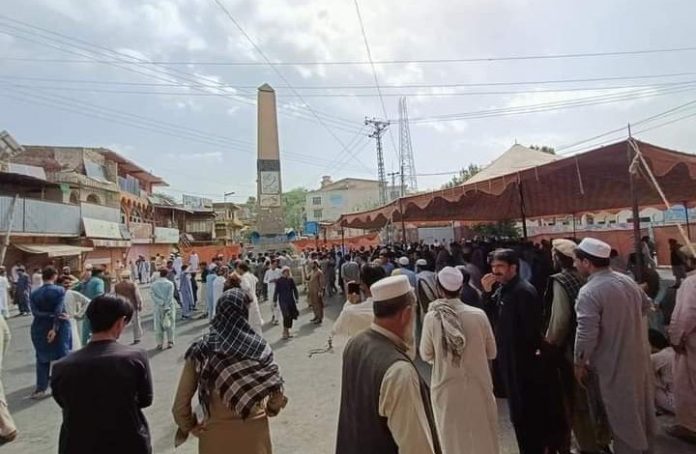 Ali Afzal Afzaal
Kurram district traders have announced a shutter down protest against the prolonged power outages plaguing the area.
Muhammad Irshad Khan, a trader leader told TNN that they have no other option expect launching a protest against the outages.
He said that they have started the protest by closing thousands of shops in Sadda area of the district. Besides, he said that the power cuts have also rendered those who have installed small industries at great cost.
Muhammad Farooq said that he had purchased an ice creaming making machine by borrowing some funds; however, due to power cuts was forced to use generator. "I am incurring heavy losses instead of profit," he said.
Yadullah, a metric student said the load shedding had made it impossible for them to prepare for their exams. "There is no electricity for entire night," he said.
Parachinar Traders Union president Imdad Ali said power outages were a serious issue and they will also back the protest of the Sadda traders.
However, Assistant Commissioner Parachinar Amir Nawaz told TNN that they were working on power supply. "Currently, electricity supply was suspended due to fallen pylon," he said. However, the AC added that work on the pylon restoration was in progress.
Sadda and Parachinar grid station in charge said that the pylon had fallen due to recent storm which had forced them opt for load management.
On the other hand, Ramzan Ali Paracha, a social activist said that Parachinar was facing power outage since past many years. "Hide and seek of electricity was a routine matter," he said.
Kabir Hussain, a private hospital owner said that they were forced to use power generator due to outages.
Dr Qaiser Abbas, Medical Superintendent of Parachinar hospital also termed the power outages as the most serious issue faced by the district.
Besides  Shahzad Masih, a janitor complained about water supply suspension due to the power cuts while Moin Hussain, a medical store owner said that they were forced to use generator to maintain medicines temperature.
Nasreen Bibi, a village councilr said that women were finding it difficult to store food and other edibles.
Engineer Tahir Hussain, a Parachinar based solar system expert said that due to power cuts, many a people were forced to install solar panels to meet their electricity requirements.
Hits: 16