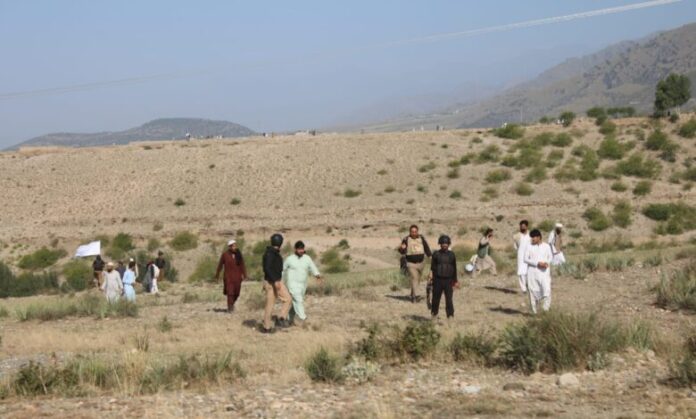 A heated land dispute between the Sateen and Masuzai tribes, residing on the outskirts of Kurram's Sadda city, erupted into a violent confrontation, leaving five individuals injured.
Police reports indicate that discussions had been ongoing for several days to resolve the land dispute peacefully. However, this morning, tensions boiled over, resulting in an exchange of gunfire between the Khanano tribe from Sateen and the Masuzai tribe from Badama. In response to the escalation, local youth, community elders, and Kurram police swiftly mobilized to the scene.
The gunfire exchange resulted in injuries on both sides, with all five wounded individuals promptly transported to the Tehsil Headquarters Hospital in Sadda. Hospital sources revealed that Yaseen, one of the injured, was transferred to Peshawar for further medical attention, while the remaining casualties were discharged following treatment.
Also Read: Community Fights to Keep Local School, Rejects Closure Threat
Zahid Khan, a resident of the area, disclosed that community leaders and young members took immediate action to broker a ceasefire through a Jirga (tribal council) in a bid to restore peace. Frontlines were cleared of individuals involved in the conflict, and Kurram police deployed a substantial force to maintain order.
Malik Irshad, commenting on the Jirga's efforts, confirmed the ceasefire and expressed optimism that both parties would work together to sustain a peaceful atmosphere and find a resolution to the issue through dialogue.
District Police Officer Karam Mohammad Imran emphasized that no one would be permitted to disrupt the region's peace and harmony. Stringent legal measures would be taken against those resorting to vigilantism or lawlessness.