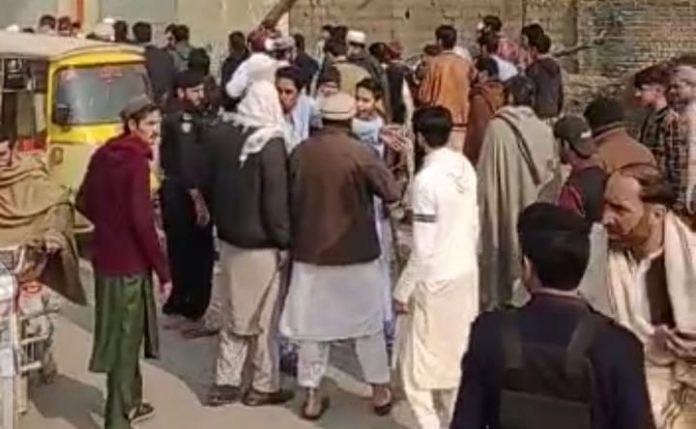 Bakht Muhammad Yousafzai
Police personnel tortured elders and children in Behram Khan Kalay in the suburbs of Mardan district besides attacking worshippers for not giving polio drops to their children.
On the other hand, police officials also refused to accept the locals' complaint against the police highhandedness.
Locals told TNN that the incident took place when the lady health workers were administering polio drops to the children during the ongoing polio vaccination campaign. Behram Khan Kalay is located on Nowshera Road of Mardan district.
The locals also said that relatives of the one of the seven months old girl refused to administer her polio drops on the account of her suffering from pneumonia. However, one of the LWHs tortured, the girl's 13 year old cousin Tahir Khan.
Besides, police personnel and district administration officials again tortured the Tahir, who was at that time offering Friday prayers in village mosque. The personnel also manhandled the prayer leader when he tried to intervene.
Local elders claimed that police personnel from the Par Hoti police station rushed to the village and took the village elders, children and young to the police station. The local prayer leader tried to lodge a complaint at the office of District Police Officer against the police highhandedness but he was not allowed a hearing.
Besides, the local elders have asked the Mardan Regional Police Officer to intervene in the matter and conduct an impartial inquiry into the incident. They also said that police brutality was uncalled for and those responsible should be taken to the task.
However, when Mardan police officials were approached for the comments on the matter, they denied torture and manhandling of the local elders. "These allegations are baseless and they will investigate the matter and bring the facts to the fore," the officials added.
Hits: 19