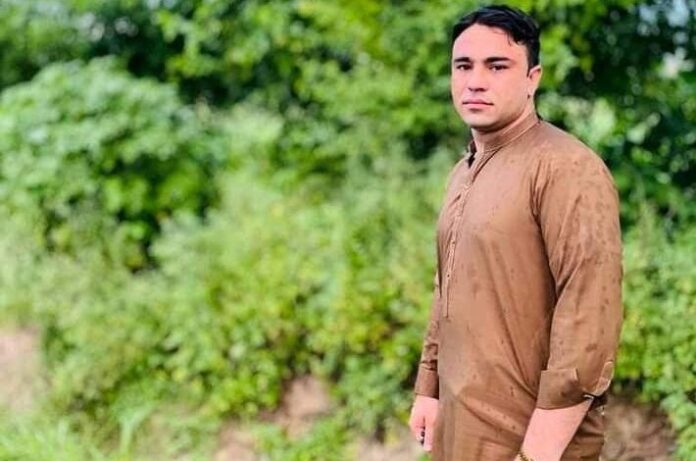 Peshawar: Jahanzeb, a local boxer, tragically lost his life in a fatal shooting incident in the Phandu area, here on Friday.
According to the police, two unidentified suspects approached Jahanzeb outside his house and fired at him before fleeing the scene. Before this incident, the deceased had reportedly opened fire at the house of the accused a few days earlier.
The incident occurred last night when Jahanzeb was in the company of two friends near Zareen Masjid on Nazar Bostan Baba Road. The assailants, identified as Mujahid and Ismail, rode on a motorcycle and opened fire on them.
Also Read: A 6-Year-Old Girl Allegedly Sexually Assaulted by Shopkeeper in Peshawar
Jahanzeb succumbed to his injuries on the spot, while his two companions sustained injuries and were rushed to Lady Reading Hospital for immediate medical attention.
According to Jahanzeb's injured friends, he had engaged in a verbal dispute with Mujahid a few days prior, which led to Jahanzeb firing shots at the accused's house. The police have revealed that one of the suspects hails from Landey Bazar, while the other is from Dir Colony.
Kamal Khan, the Secretary of the Boxing Association Khyber Pakhtunkhwa (KP), expressed his grief over the tragic incident.
He informed TNN that Jahanzeb had been actively involved in boxing since 2013-14 and was a member of the boxing academy called Ringside near MMC Hospital, where he was engaged in fitness sessions at the time of the incident. Jahanzeb had previously represented KP in various boxing events, including the National Games in 2019, and had also participated in the Khyber Pakhtunkhwa level games as a boxer.
Hits: 113