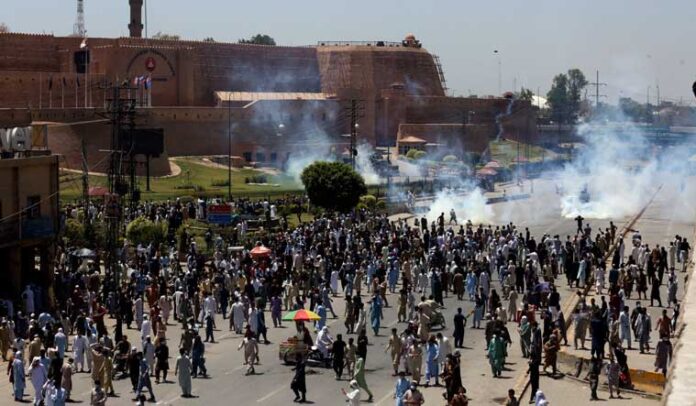 Rehmatullah Swati
The Education Department in Lower Dir has taken action against 22 teachers from various cadres and 2 Class IV teachers who have been implicated in the incidents that occurred on May 9.
The District Education Officer, Muhammad Amin Khan, issued a statement stating that the Deputy Commissioner of Lower Dir, Iftikhar Ahmed, had instructed the department to form a committee to investigate the events of that day.
Following the inquiry, the committee suspended the 22 teachers and 2 Class IV employees who were allegedly involved in the incidents.
Also Read: Female College Student Endures Public Harassment in Charsadda, Calls for Justice
The suspended employees include Tahir Altaf from GPS Shamshi Khan, Hayat Gul from GPS Mirgam, Rizwanullah from GPS Gumbat Banda, Farmanullah from GPS Kando Machla Maidan, Latifullah from GPS Gambatgey, Rahatullah from GPS Umar Rehman Koroona, Yahya Khan from GPS Barkhaney Bala, Rahimullah from GPS Sahsda Chakdara, Khurshid Alam from GPS Kandaro, Manzoor Qadir from Dheri Khal, Rehmanullah from Dheri Khal, Iqbal Ali from GPS Khal No. 1, Imtiaz from GPS Khal No. 1, Aqib Syed from GPS Khal No. 1, Murtaza from GPS Mansoor Abad Khal, Jalaluddin from GPS Kamer Taal, Osmanzada from GPS Kamal Khel Taal, and Mushtaq from GPS Ghaligey.
Additionally, Junior Clerk Mohsin from GHS Fresh Gram, PET Jamal Farooq from GMS Khawas, TT Abdul Basit from GMS Lal Kok, Shahab Durrani from GHS Ramora, and Naib Kasid of GHS Lal Qila, Hanif Shah, and watchman Azam Khan from GPS Ali Mast have also been suspended.
As per the statement, suspension orders for a duration of 90 days have been issued to the teachers and officials in accordance with the Education Department Rules of 2011.
Hits: 12