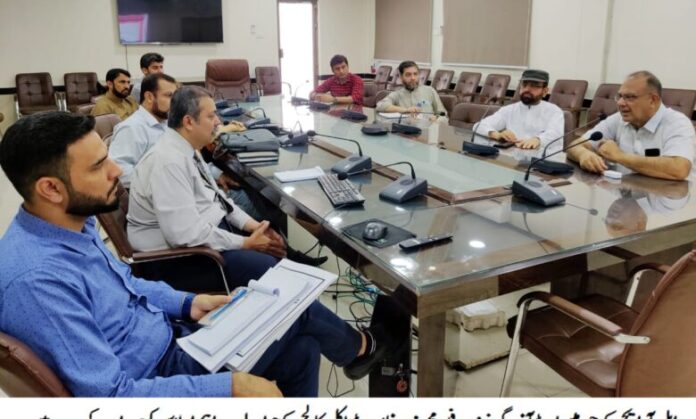 The construction of LRH Medical College is being fast-tracked, with the appointment of the LRH Dean as the Chairman of the Special Committee. Initially, 50 students will be admitted, and the college will be named LRH Medical College.
In a recent meeting chaired by the Chairman Board of Governors, Prof. Muhammad Zubair Khan, various members of the committee, including LRH Dean and Chief Executive Officer, Prof. Junaid Sarfraz Khan, discussed the plans for LRH Medical College.
The meeting was attended by the Hospital Director, Medical Director, Head of the Maxillofacial Unit, Head of the Pathology Unit, Deputy Director of Finance, and Manager of Works and Maintenance.
Also Read: Controversy Over Chairlift Fees at Malam Jabba
Dean Prof. Junaid Sarfaraz Khan presented a comprehensive overview of the medical college, covering aspects such as the college's location, human resources, laboratory facilities, civil work, transport, campus management system, fee structure, furniture, and other important details.
Chairman BOG, Prof. Muhammad Zubair Khan, assured full support to the committee for the successful establishment of the medical college. He stated that relevant departments are being contacted to secure funds and provide all necessary support for the project.
The Chairman Board issued directives to the Medical College Committee to finalize the feasibility of the two initially identified sites to expedite further progress.
Efforts have been ongoing for several years to establish LRH Medical College, and it is anticipated that the project will be implemented soon.
Hits: 13