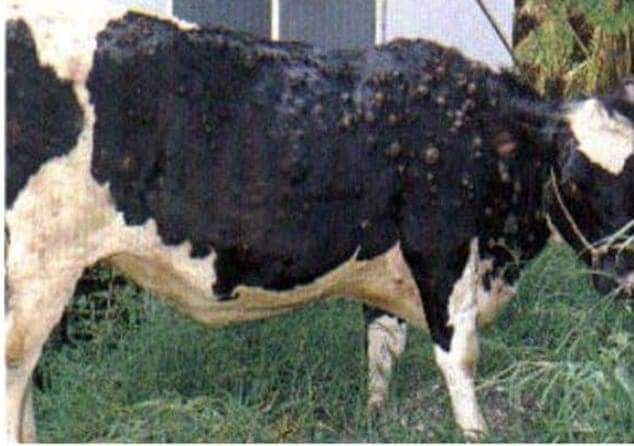 Hina Gul
The outbreak of the lumpy skin disease in Wana area of South Waziristan district has killed several cows over past few days.
Dr Shuaib Mehsud, veterinary officer said that they have launched vaccination of animals soon after receiving information regarding the outbreak. Besides, he said that vaccination will also be started in other areas of the district from next week to control the outbreak.
In addition to this, livestock department South Waziristan has also requisitioned large stockpile of vaccine to vaccinate animals.
Dr Mehusd said that the outbreak affected the Spin area of Wana initially. However, he said that authorities have administered about 600 vaccines to animals so far.
Besides, he added that vaccination in other badly affected areas will also be started soon to control the spread of the outbreak. "Vaccine will start to arrive from next week," he said.
He said that the authorities have chalked out a plant regarding animal vaccination and also setup teams for the purpose. Dr Mehsud said that these teams will vaccinate the animals soon after the vaccine arrives.
However, he said that ratio of death from lumpy skin stood from five to 10 per cent and the disease was less lethal. However, he said that those keeping large herds feared it.
Besides, he said that the illness only existed among cows and buffaloes and not spread among goats and sheep.
Miraj Dawar, a resident of South Waziristan said that it was deadly disease and spread quickly among animal.
He said that it has killed several animals so far. Besides, he claimed that authorities have not taken any step to control the outbreak so far.
Lumpy skin disease was earlier reported among animals in Karachi in February this year and later spread to other parts of the country as well. However, recently the disease has also spread in South Waziristan district and authorities need to take steps to stem the outbreak.