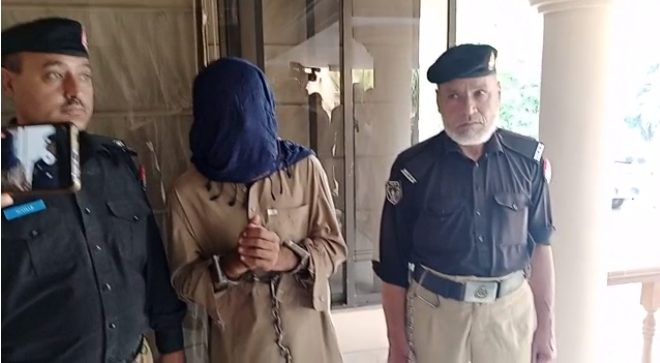 Muhammad Faheem
Peshawar police have arrested an accused for murdering her sister-in-law after she refused to marry his brother.
Badly decomposed body of Sumera, 24, a local seminary teacher was found from Jani Khawar on Friday morning. The girl had gone missing on September 14 and did not return home after attending her seminary.
The murder had spared a protest in the area and locals kept the Kohat Road closed for several hours, demanding justice for the slain teacher.
On Monday, SSP operations Peshawar Kashif Aftab Abbasi in a press conference disclosed that police has trace the case and arrested main accused Rahat, who was slain teacher's sister's husband.
He said that accused wanted Sumera to marry his brother and was murdered after she refused the proposal.
SSP Abassi said that the accused picked up the slain from her seminary and drove her in a car to an unpopulated area and opened fire on him.
He said that when the accused also strangulated injured Sumera and tortured her. SSP said that the accused hid the body in bushes which was recovered two days later.
The accused was also present at the protest following the body was found. However, he was identified with the help of the CCTV footage. Sumera's was identified with the burqa she was wearing before her death.
Hits: 89