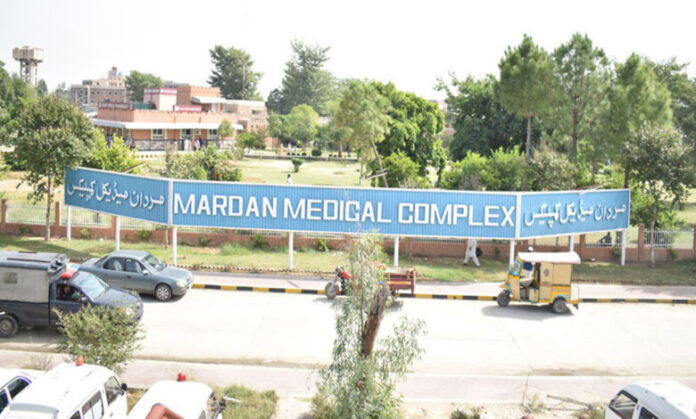 Abdul Sattar
A video showing a barber giving a haircut to a hospital official in the kidney ward of Mardan Medical Complex has gone viral on social media. The incident has prompted the hospital administration to suspend five officials and launch an inquiry against them. Mardan Medical Complex Hospital is an MTI hospital that treats patients suffering from kidney diseases.
In the video, a man can be heard saying that he brought his mother to the kidney ward for dialysis, but some staff in the ward put the machine on the patient and then left the ward to a side room. The dialysis machines in the ward start sounding an alarm, but the staff comes late to fix the machine, causing the patient to lose a lot of blood. This happens because the dialysis machine stops and causes the blood to clot, which then drains some of the patient's blood to restart it later.
Also Read: Cryptosporidium outbreak in KPK poses serious public health and economic Concerns
Following the incident, the hospital administration has formed a five-member committee to investigate the matter thoroughly. The committee will determine the culprits and submit a report based on its recommendations to the hospital management within three days. The committee will also make recommendations to prevent such incidents in the future.
The hospital administration has suspended Dialysis Technicians Hamid Rahim, Adil, Staff Nurse Miss Nabia, Ward Boy Nauman, and Ward Sweeper Waled Baz of the Dialysis Ward until the inquiry is completed.
According to the hospital spokesperson, the hospital has recently shifted dialysis services to a newly constructed ward to provide the best medical facilities to patients, which has significantly increased the efficiency of the department and the number of daily dialysis sessions has increased from 30 to 42.
The hospital administration has assured that strict disciplinary action will be taken against those involved in the incident, and punishment will be given.
Hits: 25