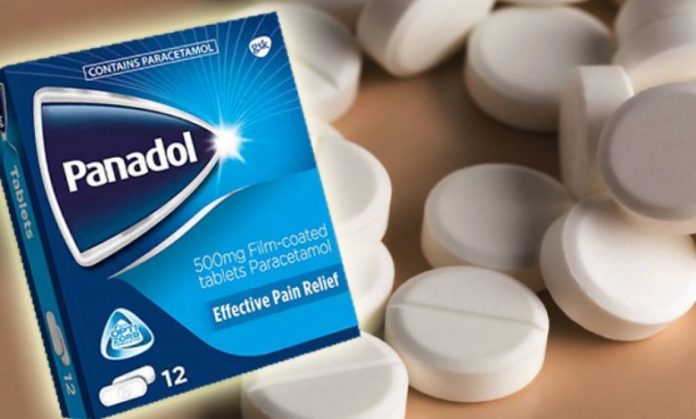 Muhammad Faheem
These days one can purchase two strips of Panadol tablets with great difficulty and higher price. On the other hand, there is another verity of same drug Panadol is available in the market at higher price; however, most of the people being unaware about it do not purchase it.
Panadol is pain killer which is used for body and headaches has recorded huge price spike after the company has stopped making the medicine after the federal government turned pharmaceuticals companies repeated requests for a price hike.
Federal government is of the view that in the previous government, medicine prices were hiked by more than 300 percent; therefore, they could not further increase the prices. On the other hand, medicine companies are of the view that the imported raw material prices have skyrocketed due to the depreciation of rupee against dollar.
On the other hand, Namak Mandi, which the largest medicine market in the province, dealers are hoarding the medicine. Peshawar like other parts of the country is facing this medicine shortage and Panadol and other drugs were being sold at higher prices, causing problems to general public.
Similarly, a strip of Panadol which cost Rs 17 per strip has gone up to Rs 50 while prices of other medicine have also gone up considerably.
Peshawar Chemist and Druggist Association General Secretary Aslam Pervez said that they were blamed for price hike; however, it was not the reality. Mr Pervez said that they were third in the chain after manufacturers and dealers. He said that chemist could not sell a  medicine purchased on high prices at lower prices.
Besides, he said that the dealers were not supplying them medicines as per required quantity which has resulted into unstable market.
He said that Panadol demand was already on high side due to the Covid-19 pandemic and since it has no alternative, therefore, its demand was very high.
Mr Pervez said that Pakistan lagged behind in medicine manufacturing in the world.
He said that for manufacturing the medicine, Pakistan needs to import raw material. Pakistan imports most of the most of raw chemicals from Switzerland and China, he said.
He said that in contrast to this, India was third largest manufacturer of raw chemicals.
Besides, he said that the floods have also resulted into higher medicine demand, which was likely to further increase over next few days. Similarly, he said that local medicine companies were not allowed to manufacturers was not allowed permission as international companies.
Due to faulty policies, Pakistan was a hostage in the hands of international companies, he said.
Earlier this week, Peshawar High Court also expressed its concern over unavailability of Panadol in the market with the Chief Justice Qaiser Rashid Khan directing the authorities to ensure medicine availability in three weeks.
Chief Justice said that he will summon the secretary health and other officials if they failed to ensure the medicine availability within three months.
Hits: 61