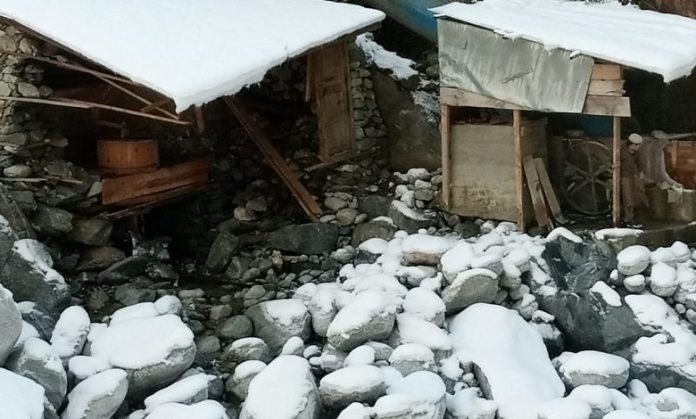 Nasir Zada
Hundreds of households in Upper Dir district are living without power for past several months due to destruction of 45 microhydels due to last August floods.
Manager hydropower for Dir region Wajihullah told TNN that seven of Sarhad Rural Support Programme (SRSP) microhydels were partially damaged in floods while 14 others were completely damaged. Similarly 14 microhydels operated by the Pakhtunkhwa Energy Development Organization were also washed away.
Inamullah, a local citizen told TNN that the area was reliant on these microhydels for its energy requirements. He said that Peshawar Electric Supply Company was not providing electricity to them. "Destruction of microhydels in floods has forced them to live in darkness," he said. Besides, he said that following the floods, electricity was their biggest problem. "We have no source of light and even could not charge our mobile phones," he said.
He said that water level has gone too down after the floods and bringing it to its previous level and restoring power generators was an uphill task.
Ijaz Khan, another resident of Batil village, had setup a microhydel for his household electricity needs. He said that this microhdyel was washed away in floods. " I have no means to restore it," he said.
Besides, he said that government has neither extended support nor promised any support so far. He said that currently locals were working to restore the water channels; however, it was an uphill task for them. "Water level has gone too deep and it was difficult to restore it," he said.
Assessment of damages to microhydels
Wajihullah said that Provincial Disaster Management Authority (PDMA) and district administration were working to restore these microhydels. Besides, he said that a proposal has been shared with the Prime Minister Shahbaz Sharif in this regard.
Wajih said that PDMA and district administration have done their assessment of damages. However, he added that work on reconstruction of microhydels will be launched soon with the assistance of European Union, KfW or the Pakistan Poverty Alleviation Fund.
On the other hand, Dir people have demanded the government to restore the microhydels destroyed in floods as soon as possible to resolve their problems.
Hits: 12