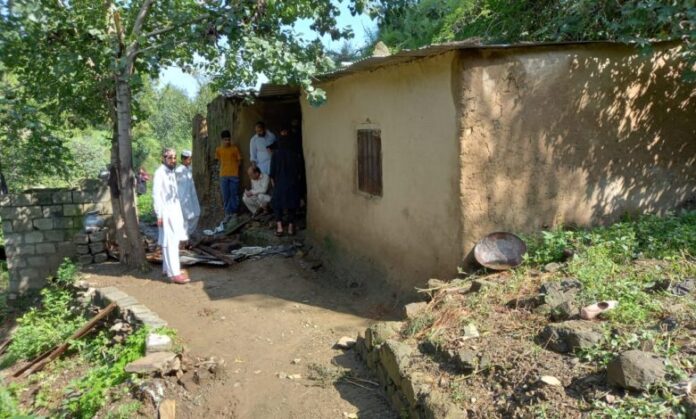 Nasar Zada
Last night, tragedy struck as torrential rain wreaked havoc in Mansehra's suburb, Shahkot, claiming the lives of a mother and her three children when debris fell on their house.
Mohammad Khurshid, a local resident, recounted that the heavy rain lashed Mansehra and its surrounding areas late into the night.
The relentless downpour led to disaster when the roof collapsed upon the mud house of laborer Damin in the suburbs of Shahkot Potha, resulting in the untimely demise of 36-year-old Baidar Bibi and her three innocent children.
Also Read: Teachers in KP Govt Schools Frustrated with Delayed Upgradation
The deceased was 12-year-old Abdul Jabbar, 4-year-old Abdul Sattar, and two-and-a-half-year-old Aleema. Local people rushed to the scene and bravely carried out rescue operations, extricating the lifeless bodies from the debris.
Atif, another local resident, revealed that the deceased family hailed from the Takht Bhai area of Mardan. Still, they had been residing in a humble dwelling in Mansehra Shahkot, striving through hard labor.
Moreover, the impact of the heavy rainfall was not limited to homes alone. The surgical ward of Ayub Medical Complex in Abbottabad faced flooding, necessitating the transfer of patients to another ward to ensure their safety.
Fortunately, there were no casualties reported from this incident, though several houses were also affected by rainwater ingress.
Hits: 27