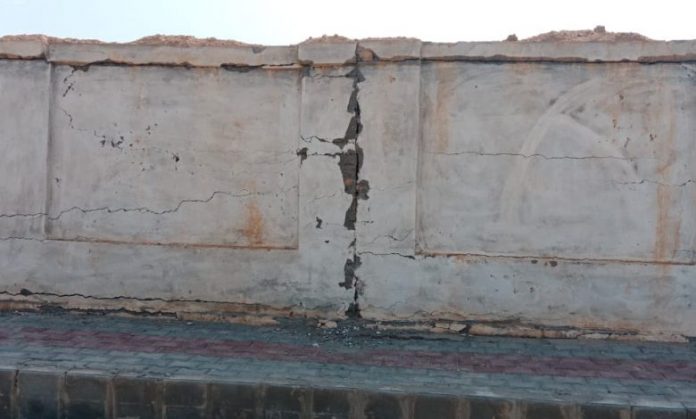 Zahid Mullagori
Locals of Mullagori area have accused the contractor of using sub-standard material in the construction of a cricket stadium which is being built at the cost of Rs 80 million.
The stadium is currently under construction since June 2021. Local residents told TNN that they were happy about construction of the cricket stadium in their area; however, use of sub-standard material was causing them distress.
"Construction work in the ground was substandard," they said.
The residents said that they had also taken up this issue in media asking action against those responsible for use of sub-standard items in the construction; however, there was no action.
Similarly, locals have also approached director sports merged areas, deputy commissioner Khyber and other officials to take notice of the use of sub-standard material. They demanded to rip-off the substandard material and construct the stadium with quality material so that it can provide thousands of local youths with sporting facilities.
Muhammad Kashif, a local player said that it was regrettable that substandard material was being used in the construction of the stadium.
"Use of such material despite the allocation of millions of rupees was very sad and authorities should take notice of this," he said.
On the other hand, district sports officer Muhammad Ayub said that he had informed the directorate of sports officials regarding use of sub-standard material.
He said that they will ensure the completion the project in light of directions received from the high ups.
MPA Sher Shafiq Afridi when approached for comments said that he was currently out of the area. "I will resolve this issue on priority basis as soon as am back in my constituency," he said.
Besides, he said that strict action will be taken against the contractor.
Hits: 66