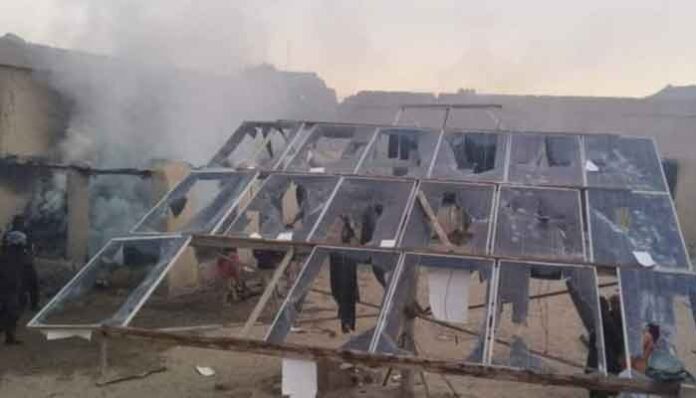 In the Mir Ali area of North Waziristan, an alarming incident unfolded as an attempt was made to set fire to the residence of a murder accused.
In response, a tribal Jirga in North Waziristan took a decisive stand by forming a contingent and declaring their intent to raze the alleged murderer's house to the ground.
The District Police Officer (DPO) of North Waziristan swiftly reported the incident to the Deputy Inspector General (DIG) of Operations in Khyber Pakhtunkhwa. The report revealed that Abdullah, the accused in question, had committed the heinous act of murdering his own brother and sister-in-law, the tragic outcome of a dispute over money.
Also Read: Dengue Cases Surge in KP, Prompting Urgent Preventive Measures
According to the DPO's report, an FIR was lodged against Abdullah at the Mir Ali police station on September 2, with the Jirga making its demolition declaration on September 3.
Subsequently, an agitated crowd surrounded Abidullah's residence, seeking to enforce the Jirga's decision. Swift police intervention successfully averted the destruction of the house, although two tires, on the rooftop of the house, were ceremoniously ignited as a symbolic act.
Hits: 10