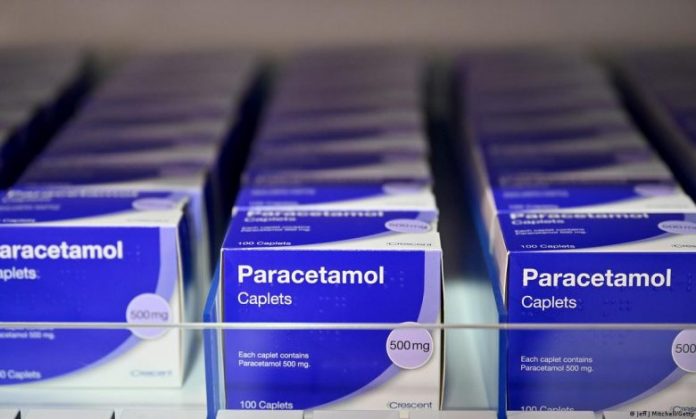 Naheed Jehangir
Panadol and Paracetamol tablets are being sold in market either at high prices or being black-marketed due to these medicines shortage in the market.
Drug Regulatory Authority of Pakistan (DRAP) figures show that during the current year 40 million Panadol tablets were made in the country during the current year while raw material was provided for 20 million more pills. However, the company only manufactured 1700 tablets.
It is worth mentioning here that the DRAP has increased the drug prices by nine to 15 percent during the current year.
Professor Atta Muhammad Khan, a doctor at the Lady Reading Hospital said that Paracetamol tablets use was very high as most of the people used it as non-prescription drug.
Similarly, the dengue outbreak has pushed up the demands for the paracetamol.
"Currently 20 dengue patients are arriving in LRH on daily basis," said.
Karim Khan, a resident of Swat who has admitted to the LRH told TNN that he was suffering from high fever for past some days and could not find paracetamol or panadol at local pharmacies.
"A strip I purchased a major store cost me Rs 40 instead of Rs 20," he said.
However, he said that he was forced to visit hospital after his temperature did not come down.
Regarding the alternative drugs, Dr Khan said that it was not necessary to purchase the same drugs at higher prices in case of unavailability  as people were already suffering due to inflation.
He said that consumers can use calpol, neubrol forte and other alternative drugs. However, he feared that due to current trend, prices of these medicines will go up soon.
Zar Bibi, a resident of Badaber area of Peshawar who has visited the hospital after developing malaria symptoms, said that doctors should not prescribe those medicines which were not available in market and instead suggest alternative medicines.
She said that most of illiterate persons go for doctor's prescriptions at any cost.
Dr Khan on the other hand, said that paracetamol shortage could cause problems for pregnant women and children as persistent fever could pose adverse effects for them.
DRAP on the other hand said that most of chemical used in medicine was imported from China and many of the Chinese companies were closed to reduce pollution, which was resulted into higher drug prices as well as their shortage.
Besides, raw material import from the India was also suspended due to the trade ban with that country. Similarly, there was shortage of storage space for raw material in the country and these factors have led to higher drug prices in the country.
On the other Dr Khan said that government should immediately take notice of this issue and pharmaceutical companies also cooperate with authorities to resolve the issues.
He said that the authorities should also investigate reports of hoarding and take strict action against those responsible for hoarding supplies.
Besides, he said that government should also address the shortage of the raw material.
Hits: 107