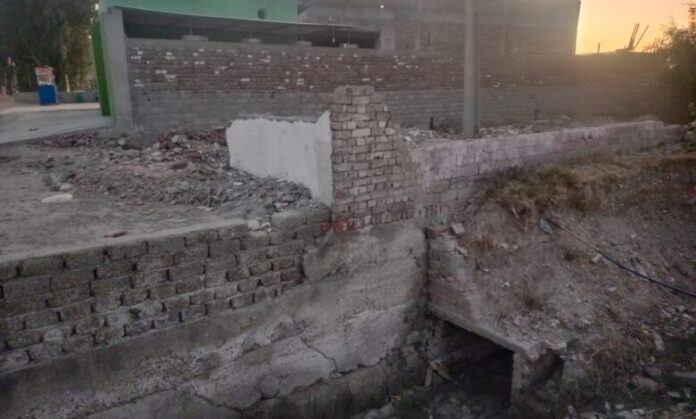 Rehma Yousfzai
Several of Nowshera district restaurateurs who have suffered heavy losses in last year floods, are still waiting for compensation.
These restaurants had turned the banks of River Kabul in Nowshera district into picnic spot which was visited by thousands of people on daily basis. However, many of these restaurants have suffered losses up to Rs 2 million.
Aurangzeb, an assistant manger one of the damaged restaurants, told TNN that they were even unable to collect the restaurant's items due to sudden rise in water level. "The water suddenly rose up by seven to eight feet and destroyed everything," he said. He said that all the electronic items and furniture was destroyed after the waters inundated the restaurant.
"The floods also washed away many items as well," he said.
He said that it took them a month to clear the debris.
Owner of another restaurant told TNN that their losses due to the floods amounted to Rs 2 million. "There was only a guard when the water levels increased and he was unable to do much," he said. Thus, he said that most of the resturant equipment was lost to the floods.
The restaurateurs said that they regularly paid taxes; however, government has not said anything remotely encouraging about their losses.
"Neither our losses data was collected nor any official visited us," he said.
District administration stance
Additional Deputy Commissioner Nowshera Miss Wazir told TNN that existing damages compensation policy does not cover restaurants and other businesses.
She said that special cases like the restaurants have been sent to the Provincial Disaster Management Authority. Miss Wazir said that they were sending cases of losses not covered under the compensation policy to PDMA, which in turn will share them with the chief minister for approval.
She said that whenever chief minister approves such cases, compensation is paid to such businesses.
On the other hand, Nowshera restaurants not only add to the beauty of the river bank, but are source of income of many people. Therefore, taking care of legitimate grievances of the restaurant owners is the responsibility of the state.
Hits: 6