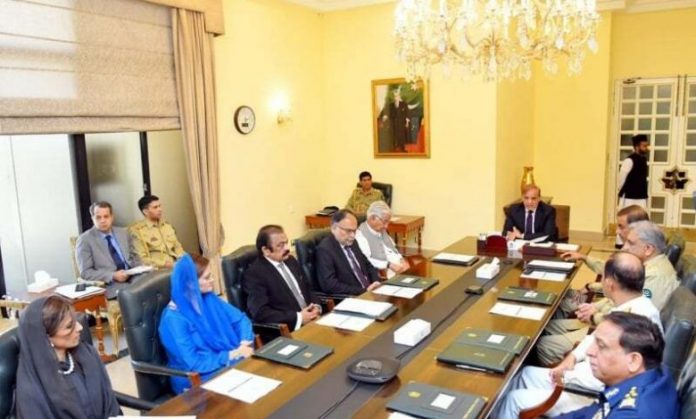 National Security Committee (NSC) on Friday concluded there was no foreign conspiracy involved in ouster of the former Prime Minister Imran Khan earlier this month through a vote of confidence.
The NSC met with the Prime Minister Shahbaz Sharif in the chair and attended by the Chief of Army Staff Qamar Javed Bajwa, Chairman Joint Chief of Staff Committee, chiefs of air force and navy.
A statement issued after the meeting stated that the NSC discussed the telegram received from Pakistan Embassy in the United States. The former Pakistan Ambassador to the US Asad Majeed Khan briefed the committee on context and contents of his telegram.
"The NSC, after examining the content of the communication, reaffirmed the decisions of last NSC meeting," it said.
It said that the NSC was again informed by the premier intelligence agencies that they have found no evidence of any conspiracy. Therefore, the NSC after reviewing the contents of the communication, the assessment received and the conclusions presented by the security agencies, concludes that there has been no foreign conspiracy.
It is worth mentioning here that the then Prime Minister Imran Khan had produced a letter during his party gathering in Islamabad on March 27 and claimed that a very powerful country has conspired to topple his government.
The NSC had also held a meeting on the subject on March 31.
NSC March 31st meeting
Earlier in its meeting on March 31, the NSC had expressed grave concern at the telegram, terming the language used by the foreign official as undiplomatic.
The committee had concluded that the communication amounted to blatant interference in the internal affairs of Pakistan by the country in question, which was unacceptable under any circumstances and decided to issue to demarche to the country's representative.