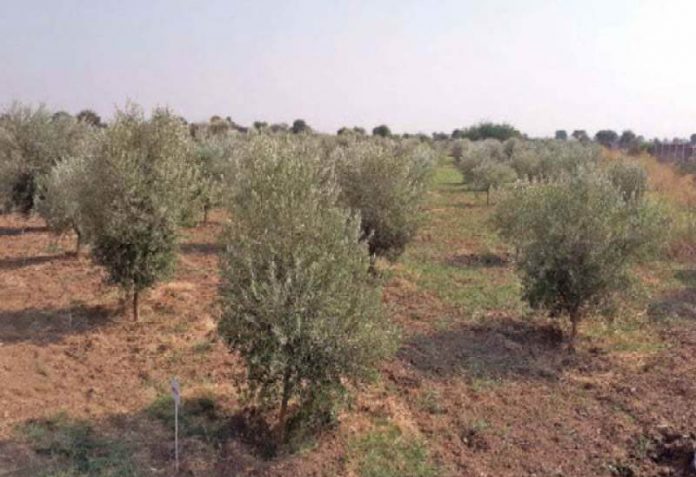 PESHAWAR: Khyber Pakhtunkhwa Governor Shah Farman Thursday said that olive plantation would be made part of 10 billion tree tsunami project.
The governor said this while addressing a meeting with Planning and Development Department on video link. During the meeting, plantation of olive trees under the 10 billion tree tsunami project was discussed. The meeting was told that the KP agriculture and forest departments were fully prepared for the project.
Officials of the KP Planning and Development Department sought guidance from the governor about the proposed project. The governor said KP was very suitable for olive production as huge area of land was lying barren and could be utilised for olive plantation instead of other trees. He further said that through cooperative farming the youth was being engaged in olive cultivation for financial gains.
The governor urged the federal government departments to play role in promotion of olive plantation and cultivation.
He said Pakistan was already producing international standard olive oil and several countries including Saudi Arabia were keen to invest in this sector, adding it would generate employment opportunities at local level besides increasing export.
The olive plantation will have a pleasant impact on environment and also mitigate the impact of climate change.
The Kingdom of Saudi Arabia has shown also interest in Prime Minister Imran Khan's initiatives in olive cultivation and Billion Tree Honey in the Pakistan.
Ambassador of KSA to Pakistan Nawaf Bin Saeed Ahmad Al Malki last week held a meeting with Shah Farman in Islamabad during which the prospects were discussed. The ambassador showed keen interest in the initiative and pledged to develop understanding for Saudi investment in this sector.
Shah Farman informed the ambassador the potential of investment in olive plantation and Sidr honey tree in Pakistan, particularly in KP.
Last month, KP Chief Minister Mahmood Khan directed the agriculture and forest departments to devise plan for olive plantation in the province.
The chief minister said that plan should have clearly defined responsibilities of both the departments and way forward. He also directed the departments concerned to devise a policy for underground mining of precious mines and minerals in the mountainous areas.
Hits: 5