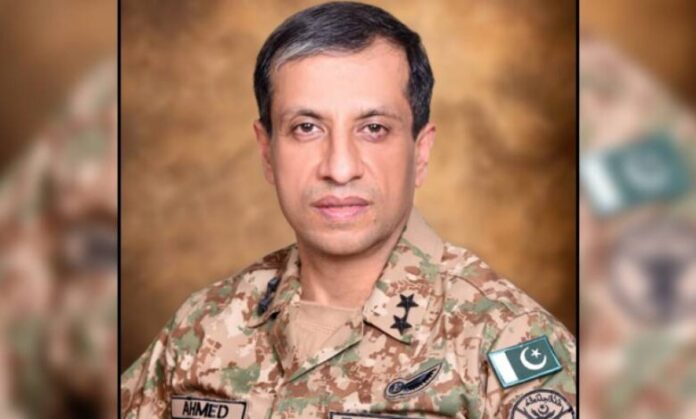 Director General (DG) Major General Ahmed Sharif of the Pakistan Army's Public Relations Department (ISPR) announced that disciplinary action has been taken against officers involved in the violent incidents on May 9.
During a press conference held at GHQ, DG ISPR Major General Ahmed Sharif stated that the army has completed its self-accountability process in accordance with its established practices. Two comprehensive inquiries, led by Major General-ranked officials, were conducted to investigate the incidents that occurred in various garrisons on May 9.
After a thorough accountability process, it was decided to dismiss three officers, including one Lieutenant General, due to their failure in ensuring the security and sanctity of the garrison, military installations, GHQ, and Jinnah House. Additionally, strict disciplinary action has been taken against 15 officers, including three Major Generals and seven Brigadiers.
Also Read: Urine and Chlorine: Risks in Swimming Pools
DG ISPR emphasized that the army's self-accountability process is carried out without discrimination, where positions and social status do not affect the proceedings. He highlighted ongoing accountability cases, which include individuals related to retired high-ranking officers. These individuals are being subjected to the self-accountability process based on undeniable evidence.
Furthermore, DG ISPR informed that military courts have been established to handle cases under the Army Act, and 102 miscreants are currently undergoing trial. He acknowledged that the honor and dignity of the Pakistan Army were targeted through a heinous plan. Despite this, security forces have conducted 13,619 intelligence operations, large and small, against terrorists and their facilitators throughout the year. As a result, 1,172 terrorists have been eliminated or arrested.
The Pakistan Army, police, intelligence agencies, and other law enforcement bodies are collectively conducting more than 77 daily operations to combat terrorism.
DG ISPR expressed gratitude to the nation and paid tribute to the 95 officers and soldiers who sacrificed their lives in the line of duty during operations this year. He stated that the investigation has yielded substantial evidence, showcasing the ongoing sacrifices made by Pakistani forces in the battle against terrorism.
Finally, DG ISPR condemned the events of May 9 as a highly deplorable and dark chapter in Pakistan's history. He emphasized that a handful of miscreants and their collaborators accomplished what the enemy failed to do in 76 years, warranting strong condemnation.
Hits: 15