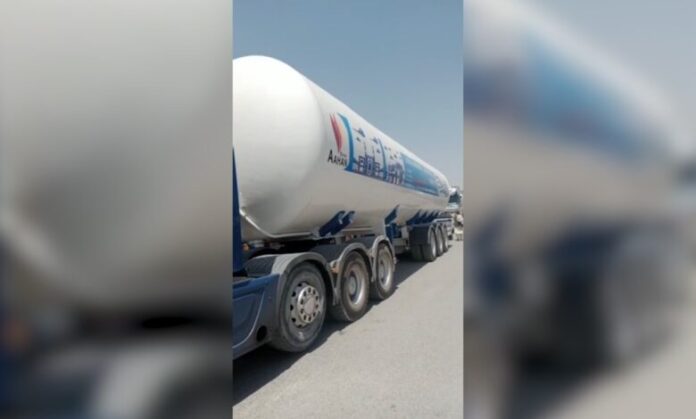 Peshawar:
The official commencement of trade between Pakistan and Russia has marked a significant milestone as 10 containers of LPG gas arrived in Pakistan from Russia via the Pak-Afghan border at Torkham. The authorities confirm that these containers entered Pakistan through Uzbekistan, Russia, and then Afghanistan via the Torkham border crossing.
In the initial phase, Pakistan has imported 100,000 tons of LPG gas from Russia, which will be allocated to cylinder filling units within the country. This development opens up a new trade route, as previously, gas from Russia was transported by rail to the city of Hiratan in Uzbekistan, and from there, it was supplied to Iran and Afghanistan. Now, Pakistan has joined the list of countries receiving gas through this route.
Shahid Hussain, the Vice President of the Sarhad Chamber of Commerce and Industries, views the arrival of the first batch of gas from Russia as a significant breakthrough. He believes that the commencement of gas supply will boost business activities, create employment opportunities and provide convenience to the citizens.
Also Read: Mohmand District Struggles with Out-of-School Children, Education Department Vows Action
Traders anticipate that if this trend of gas trade from Russia continues, new LPG rates will be established in the coming weeks, resulting in lower prices for consumers.
In parallel, Karachi port has welcomed the arrival of the first shipment of crude oil from Russia. Media reports indicate that a 183-meter-long ship has brought 45 thousand metric tons of oil. The process of transferring the oil from the vessel to the refinery will be completed by tomorrow.
Minister of State for Petroleum, Musadik Malik, expressed his views during a private TV channel interview, stating that if the continuous supply of Russian oil is ensured, it will have a significant impact on prices. The agreement to purchase oil from Russia aims to provide affordable oil to the people, and another shipment is expected to arrive next week.
It is worth remembering that earlier this year, Pakistan and Russia signed agreements to explore opportunities for exporting oil, gas, and other energy resources from Russia.
Hits: 109