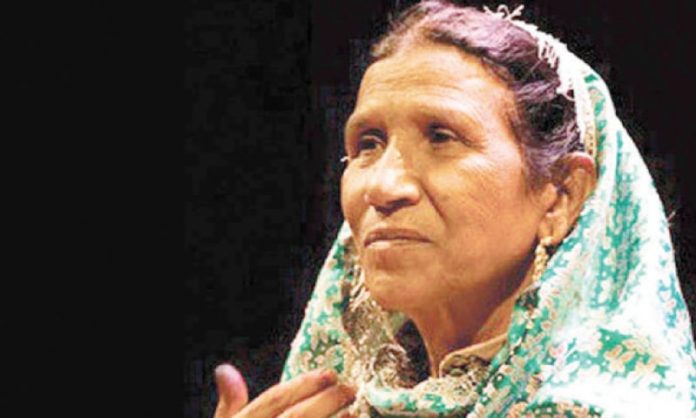 Pashto folksinger Zarsanga has won the Aga Khan Award for Music 2022.
Aga Khan Development Network (AKDN) in a statement said the laureates of the 2022 Aga Khan Music Awards have been named.
Zarsanga was among the winners besides singers and other artists from the India, Mali, Afghanistan, Iran, Tanzania, Indonesia, Mauritania and United Kingdom. In addition to this, Saraiki folk singer Sain Zahoor was among those named special mention.
It said that the triennial Awards, established by His Highness the Aga Khan in 2018, recognise exceptional creativity, promise and enterprise in music in societies across the world in which Muslims have a significant presence.
It said that award winners and recipients of a Special Mention will share a prize fund of US $500,000 as well as opportunities for professional development.
These opportunities include commissions for the creation of new works, contracts for recordings and artist management, support for pilot education initiatives, and technical or curatorial consultancies for music archiving, preservation and dissemination projects.
The Aga Khan Music Awards reflect the conviction of His Highness the Aga Khan, 49th hereditary Imam of the Ismaili Muslims that music can serve as a cultural anchor, deepening a sense of community, identity and heritage, while simultaneously reaching out in powerful ways to people of different backgrounds.
In naming the laureates, the Awards Master Jury expressed its desire to support as many outstanding nominees as possible from the geographically and culturally diverse pool of close to 400 nominations in a time of urgent need for musicians and music educators. While contributing to the preservation and ongoing development of musical heritage, many of the laureates draw on the power of music to raise awareness about social and environmental issues.
Laureates of the Aga Khan Music Awards will be celebrated at a ceremony and series of affiliated events in Muscat, Sultanate of Oman, organized in conjunction with the Aga Khan Award for Architecture on 29-31 October 2022.
Hits: 129