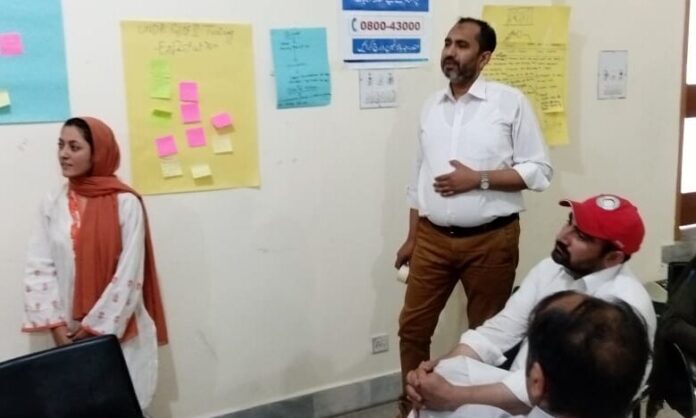 The United Nations Development Programme (UNDP) organized a three-day comprehensive training workshop in Chitral and Peshawar to educate government officers and community members on Climate Change Adaptation Action Plan.
The workshop aimed to equip participants with the necessary knowledge and skills to effectively implement the Action Plan, focusing on reducing damages from natural calamities and preparing vulnerable communities, including women, children, and persons with disabilities. The training was conducted as part of UNDP's Gulf2 project, funded by the Ministry of Climate Change and the Global Climate Change Fund (GCF).
During the workshop, participants from the Arkari and Madaklasht valleys of Lower Chitral, areas prone to glacial flash flooding (GLOF) threats, received detailed briefings on climate change indicators, future threats to Khyber Pakhtunkhwa and Gilgit-Baltistan, and global and national climate change policies and frameworks.
Also Read: A Policy Framework to Guide Artificial Intelligence in Higher Education
The UNDP's Gulf2 project aims to provide comprehensive information on climate change-related disasters to communities in 16 different valleys of Gilgit-Baltistan and 8 different valleys of Khyber Pakhtunkhwa. The project emphasizes the active involvement of women and focuses on ensuring food security and improving livelihoods.
At the closing ceremony, Prince Iqtar Al-Mulk, the provincial coordinator of the Gulf2 project, distributed certificates to the workshop participants, recognizing their successful completion of the training.
This workshop follows a series of similar training sessions organized in Peshawar as part of the Gulf2 project's efforts to build resilience and capacity within communities affected by climate change. The UNDP remains committed to supporting climate change adaptation and creating a sustainable future for all.
Hits: 12