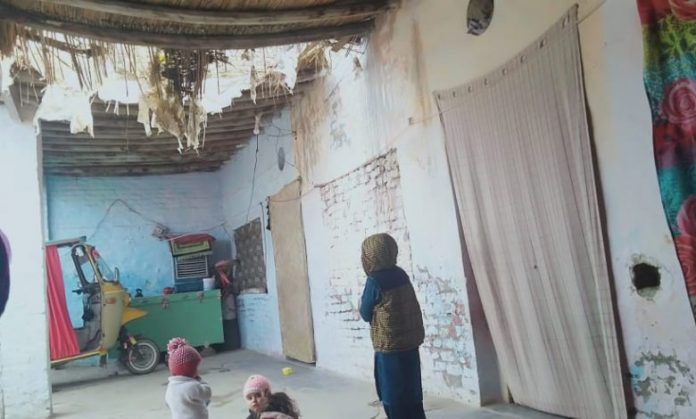 Recent cold wave is resulting into increase in number of pneumonia, cold and flu cases in the flood affected areas of Nowshera and Charsadda districts.
Complaints of pneumonia among children, women and elderly are on the rise. However, majority of women in the area lack awareness regarding the illness.
Samreen Bibi, a resident of Nowshera told TNN that she had no proper information about pneumonia. "We only know this disease is dangerous for children," she said. She said that these days pneumonia was so dangerous that a mother should keep her child chest warm. Besides, she said that those suffering from pneumonia should avoid sour tasting things as well. "Pneumonia could result even in the death of a child," she said. Besides, Samreen said that the mother should keep their children warm.
Nowshera and Charsadda women not only lack awareness about pneumonia but also do not have means to keep the cold at bay. "At one hand prices have skyrocketed but on the other hand we have also lost of household belongings to August floods," she said.
She said that they lacked means to purchase blankets and quilts and also no one has given these things to them in aid. "Poverty has increased after the floods and we have no means," she said.
What doctors and administration have to say?
On the other hand, district administration is also trying to solve the problems of those living in flood affected areas. Additional Deputy Commissioner Nowshera Qurtual Ain Wazir told TNN that pneumonia cases were being reported. "Flu and other diseases were high in these areas," she said. She said that they have also directed the basic health units to submit their weekly demands in advance so that do not have to face medicines shortage and children could be treated on timely basis.
Dr Shahryar, a pediatrician said that pneumonia was the infection of the lungs. "Its symptoms include fever coupled with runny nose, chills and cough," he said. The patient could face rapid breathing of blockage of it and it could also lead to liquid in air sacs, which were dangerous complications.
Besides, he said that treating pneumonia patient through home remedies could be dangerous. "Therefore it is necessary to take the patient to the nearest hospital instead of continuing to treat with home remedies," he said.
Hits: 11