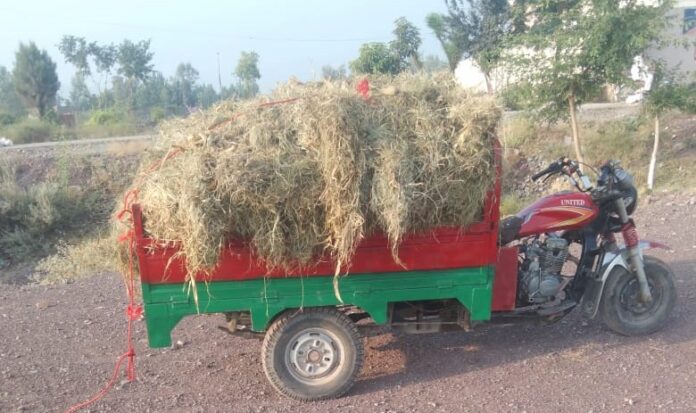 Mehrab Afridi
In a proactive operation, the police in the Khyber district intercepted a loader rickshaw transporting a significant quantity of gunpowder and apprehended the rickshaw driver. District Police Officer Salim Abbas reported that the police made the crucial interception at the Nala check post of the Bara police station. The discovery of a substantial cache of explosives led to the immediate arrest of the rickshaw driver.
According to DPO Salim Abbas, the explosive material was cleverly concealed beneath a layer of grass, indicating sinister intentions, likely linked to a potential suicide attack. The apprehended rickshaw driver has been identified as Haroon Rasheed, hailing from Bar Qambar Khel.
Following the operation, the police handed over both the loader rickshaw and the confiscated explosives to Frontier Corps officials for further investigation.
Also Read: Mystery Solved: Woman Murdered and Body Dumped in River by In-laws
This incident occurred in the backdrop of heightened security concerns in Khyber district, exemplified by a recent suicide bomber who met his fate in an explosion in Landi Kotal, within the Tehsil of Khyber district.
It's essential to note that the region has witnessed a surge in terrorist activities in recent times. In August, security forces neutralized two terrorists during an operation, and prior to that, two suicide attacks struck the Bara compound, resulting in the tragic loss of five officers and injuring seven more.
Furthermore, July 25 marked another grim episode when a suicide attack unfolded in Ali Masjid, Jamrud, claiming the life of Additional SHO Adnan Afridi. The continued efforts of security forces and vigilant operations like the recent interception of the explosives-laden rickshaw are crucial in safeguarding the region against these threats.