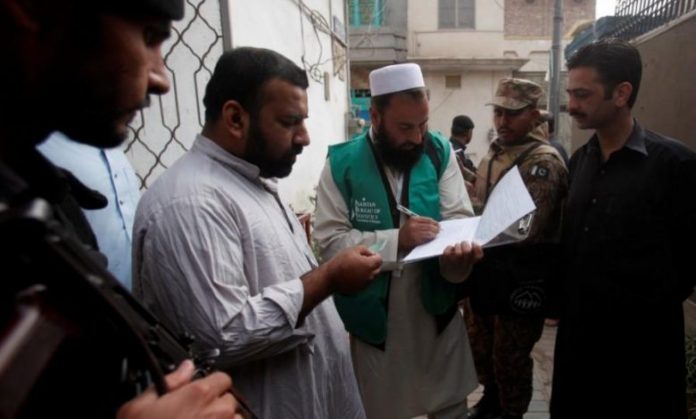 A police officer guarding the census team was killed while another was injured in an attack by unidentified gunmen in Dera Ismail Khan on Wednesday.
According to the Daraban police, the digital census team was carrying out its duty in the Greh Mastan area this afternoon when the terrorists opened fire on them.
Police said, ASI Hayat and Sepoy Gul Faraz were injured in the firing, while Gul Faraz later succumbed to his injuries. Other members of the team were unharmed in the incident.
It's worth mentioning that the process of digital census across the country started on March 1 and will continue for a month.
Meanwhile, the police, as well as the army, are performing security duties along with the census teams.
Security Forces strike in North Waziristan
Security forces, on Wednesday, claimed to have killed 6 militants in North Waziristan.
According to the ISPR, the security forces conducted an intelligence-based operation in Datta Khel district of North Waziristan during which there was an exchange of fire between the forces and the militants in which 6 terrorists were killed.
According to ISPR, the dead persons were involved in terrorist attacks on security forces and civilians, and arms and ammunition were recovered from their possession.
Hits: 17