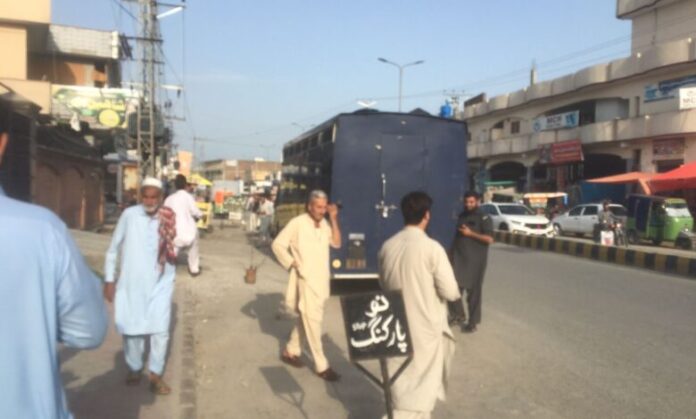 Abdul Sattar
An attempt to organize a protest against the arrest of the PTI Chairman in Mardan faced failure as the former MPA who issued the call did not show up, and no officials took the lead. Instead, the police arrested over a dozen workers individually.
Zahir Shah Toro, a former PTI MPA, had urged workers to gather at Mardan Press Club at 5 pm to voice their dissent over the arrest of Imran Khan. However, despite the ban on rallies under Article 144 in Mardan, neither Toro nor any other official made an appearance. A group of workers had assembled at the designated spot.
As time passed, Zahir Shah Toro, the initiator of the call, remained absent, and no other official emerged. In the meantime, more than twelve PTI workers, including ex-district councilor Sher Bahadur, were detained one by one after reaching the press club vicinity.
Also Read: Army Chief Visits Peshawar, Affirms Unity with People and Firm Stand Against Terrorism
PTI's lawyer, Riaz Pineda, had sought permission from the Deputy Commissioner of Mardan to hold the protest, but the request was declined due to security concerns. The Deputy Commissioner imposed section 144 on August 5, prohibiting gatherings of five or more people.
Despite section 144, the police proceeded to apprehend PTI workers individually near the press club.
It is worth noting that Imran Khan, the Chairman of Pakistan Tehreek-e-Insaf, was arrested three days prior from his residence in Lahore's Zaman Park. This arrest followed a court decision sentencing him to three years in prison for illegally selling gifts received from the Tosha Khana.
Hits: 9