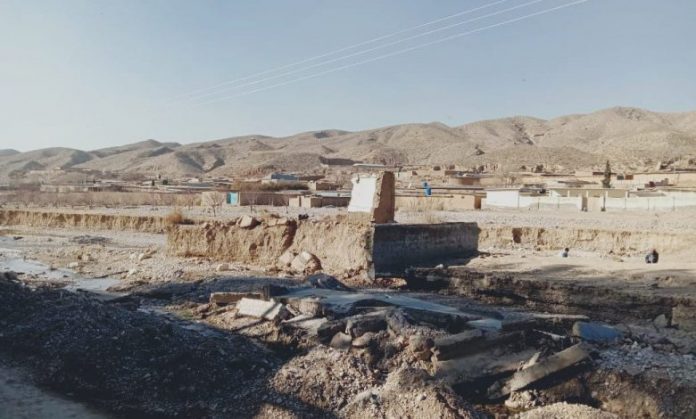 Nabeela Naz
Many of those affected from the devastating August floods are facing psychological problems in addition to destruction of their homes, businesses and properties.
A large number of flood affected women in Balochistan have been mentally and psychologically affected due to floods after becoming homeless following destruction of their houses in floods.
Bakhtawar, a resident of Naseerabad district also lost her home to the floods. She said that besides her own house, several other homes in her neighborhood were also destroyed due to the floods.
She told TNN that she was currently living in a rented house in Quetta after losing all her belonging to the deluge. She said that due to losing her everything to the floods, she was currently facing psychological problems. "The feeling that I have lost my home to the floods and I have nowhere to go and no had no future was something unbearable for me," she said.
Bakhtawar said that the feeling that they were spending too much on the education of their kids; therefore, they will not be able to reconstruct their homes also added to her mental pressure. "I spent several days in mental tension," she said.
"The only reason I am living in a rented home was due to the fact that I have lost my own house to floods," she said while tears rolling over her cheeks.
On the other hand, psychologists pointed out that woman that women greatly affected in natural disasters due to their sensitivity and psychological vulnerability.
Dr Azra, a psychologist told TNN that women were usually too much attached to their homes and children. She said that during the floods they saw those houses being washed away. Similarly, she said that women also fretted much about the belongings to the households, children health and food, which also cause strain on their mental health.
"Women take great stress for living quarters of their children, their food, dress, heating and urge to save the household belongings and when someone passes through these stresses, her mind burdened with great strain," she said.
Dr Azra said that many of the patients visiting her come with great active stress and those of them having family history develop depression.
She said that mental health experts should be dispatched to the flood affected areas to treat mental health issues as well as physical health of flood affected women.
Dr Azra said that those having mental issues should need to detect earlier and there should be spaces where such patients go and talk about their problems.
She said that first they need psychological first aid and later one could be counseled about grief.
She also recommended the flood affected women should engage in positive activities to maintain their mental health, which could help reduce their stress.
Hits: 13