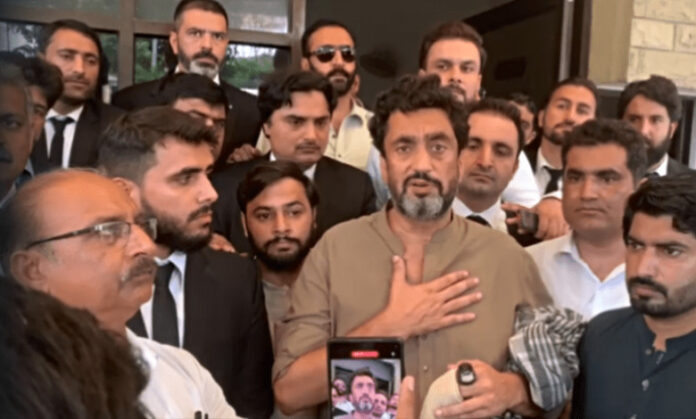 Pakistan Tehreek-e-Insaf (PTI) leader and former federal minister, Shehryar Afridi, experienced a series of arrests and releases, creating confusion and raising concerns over his rights and safety. After the Lahore High Court ordered his release, he was rearrested by the Rawalpindi police immediately outside Adiala Jail, acting on the Supreme Court's orders.
The Anti-Terrorism Court later ordered his release in a case registered under Maintenance of Public Order (MPO), provided there were no further charges against him. However, to everyone's surprise, he was re-arrested under the MPO after his release. The PTI leader was detained again under Section 3 of the MPO, and the police transferred him back to Adiala Jail for a 15-day detention. The detention orders were issued by DC Rawalpindi.
Also Read: Love Knows No Age: 95-Year-Old's Joyous Second Marriage
The case against Shehryar Afridi was related to his alleged involvement in violent incidents on May 9. During the court appearance, he displayed marks of alleged torture on his body, claiming mistreatment during his detention.
The Rawalpindi Bench of Lahore High Court had earlier granted bail to Shehryar Khan Afridi, his brother Farrukh Afridi, Nadia Hussain, and Shah Jahan, deeming their arrests illegal. However, even before his release, a police team led by DSP New Town was waiting outside Adiala Jail to re-arrest him.
This sequence of events has raised concerns about due process and the treatment of the PTI leader, as he was arrested multiple times despite court orders for release. The situation has sparked controversy and calls for further investigation into the matter.
Hits: 13