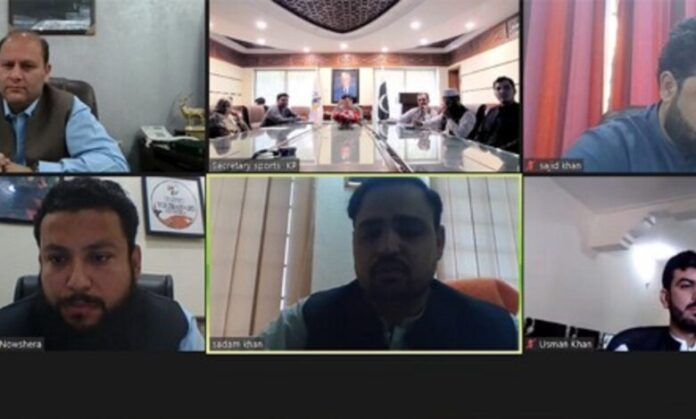 Peshawar: The Khyber Pakhtunkhwa Youth Affairs Department has taken a major step towards increased accountability and transparency by putting its entire workings, services, and development initiatives online. Despite being a delayed move, this decision is still considered a welcome change. The department's decision to digitalize its services will streamline its affairs and ensure an organized and systematic approach toward its functioning.
According to Additional Secretary Sports Hameedullah Khattak, the department has put all its data online, including information on human resources, youth centers, addresses of offices, hostels, development projects, and other public services offered to the youth in the province. This move will enable the department to effectively monitor its services and enhance accountability.
Also Read: Modeling the role of youth for accountability
In addition to this, consultative meetings have been arranged with relevant stakeholders, including Google Apps, to provide training to the youth and help them secure online jobs. The department is keen to encourage the youth to actively participate in these sessions and make use of these opportunities.
Captain (Rtd) Mushtaq Ahmed, Secretary of the Department of Youth Affairs and Sports, has directed district youth officers to prepare an annual calendar for holding various events and to review challenges and problems faced by the youth in their respective districts. The plan is to be presented before the next review meeting to ensure the timely resolution of issues and to hold events as per schedule.
Additional Secretary Hameedullah Khattak emphasized the need for district youth officers to launch awareness-raising sessions in their respective areas. He added that policy guidelines would be given to them to ensure the participation of maximum youth in these sessions. Such efforts would motivate youth to get engaged in the counseling process for the resolution of their problems and the formulation of the next course of action for their betterment.
Overall, the digitalization of the Khyber Pakhtunkhwa Youth Affairs Department's services is a welcome move toward increasing transparency and accountability. It is hoped that this move will bring positive change and benefit the youth of the province in the long run.
Hits: 5