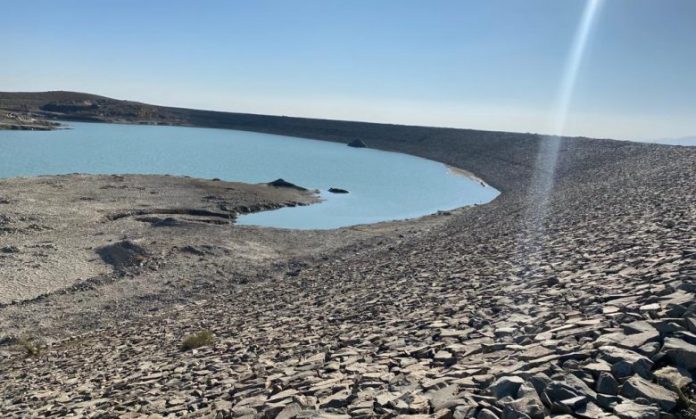 Residents of Qilla Abdullah district of Balochistan are living a state of fear of breaking of area's dams due to winter rains
.
The area saw widespread destruction due to summer floods, resulting into death of 13 persons across the district
. But, locals are now living of more incidents of dam breaks due to winter rains.
Earlier, August this year rains and floods had led to collapse of 13 dams, which caused heavy damages in the area and led to death of 13 persons
. During this period, authorities managed to secure 12 dams, thus averted widespread destruction.
Habibur Rehman, a resident of Kali Arambi area said that they suffered due to the breaking of dams. "With the onset of winters, we are living in state of fear of more dams breaking in rains" he said. He demanded government should take steps to secure these dams.
District administration figure show that there were 190 dams existed in Dobandi, Gulistan and Qillah Abdullah tehsils of the district
.
But, Deputy Commissioner Qillah Abdullah Munir Kakar expressed confidence in the district administration preparations to protect area's dams
. "We have made solid arrangements for this purpose," he said.
Besides, he said that they have also mobilized their existing resources and machinery for this purpose
.
He said that nothing extraordinary will take place in normal rains. But, Kakar said that he could not say anything about extraordinary situation.
Met department has predicated heavy rain and snowfall in Qillah Abdullah district from December till March
.
Hits: 9