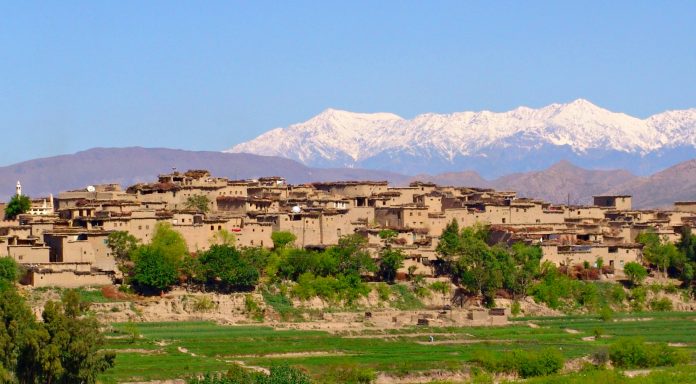 PESHAWAR: The people of Kurram tribal district have demanded the government to take steps for the rehabilitation of those who were affected due to military operations and sectarian clashes in Upper and Lower Kurram.
They have also demanded payment compensation to the affected people on the pattern of temporarily displaced persons (TDPs) in other merged districts.
The demand was made during a press conference by the tribal elders at Peshawar Press Club on Wednesday. Tribal elders Maulana Shah Nawaz Khan, Ihsanullah, Shah Khalid and others said at the press conference that people of Kurram had been suffering due to clashes during the last decade. They demanded the government to rehabilitate all the affected people.
The tribal elders said the government should provide a relief package for the affected people in Central Kurram as they suffered a lot due to militancy. They said the survey had already been completed in some areas and further action is needed. They also called upon the government to conduct survey in the leftover areas in order to ensure help of all the affected people.
The tribal elders also called upon the government to launch development projects in the affected areas and complete the ongoing projects on timely basis. They said the government must ensure swift development of the affected areas to address the sense of deprivation of the local people. They demanded construction of Gogyanay Road, Torghar Road, and Qissakhel Road on an emergency basis to facilitate the local people.
The Kurram elders said they would be left with no other option but to hold protests if their genuine demands remained unneeded.
Free medical camps
Green Star Social Marketing arranged free medical camps in Mohmand, Khyber and Upper Kurram to improve the health of mothers and children.
The camps were held in March in different areas of the merged districts of Daro Adda in Bara tehsil, Spina Shaga in Parachinar tehsil, and Ambar in Mohmand district.
Free tests, including free HIV, TB, malaria and hepatitis tests were conducted during the medical camps.
A total of 4,190 patients were examined free of charge, while anti-polio drops were also administrated to children under the age of five on the spot. In addition, family planning and breast cancer awareness was also provided at the camps.
Hits: 27