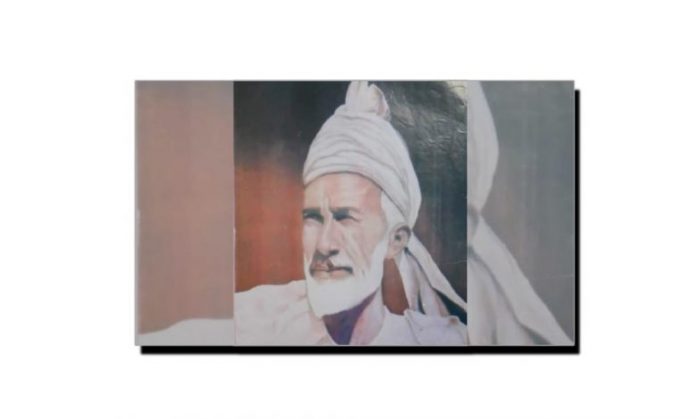 Muhammad Sohail Monis
A child asked his mother about Quaid-e-Azam portrait, hanging inside an Islamabad's mall. "How is he," the child asked. "He is Pakistan's Abraham Lincoln," was the mother reply.
Pakistani nation has been forgetting its heroes and other prominent personalities. Many of youth even do know anything about our heroes.
Kakaji Sanober Hussain is one such less known person for the present generation. Kakaji was the one of the stalwarts of freedom movement; however, little is known about him to youth.
Kakaji was born Kagawala village on the outskirts of Peshawar in 1897. After his matriculation, he started teaching; however, due to his revolutionary spirit, soon he quit the British raj's job and joined the Mazdoor Kissan Tehrik.
He then joined the Khudai Khidmatgar or Red Shirts before joining Indian National Congress. However, he stay in Congress was also short lived as he was not much impressed with the Ghandian theory of non-violence.
Kakaji later become member of Hind Sabha youth organization and later founded the Najawana Sarhad to prepare local youth for freedom struggle. Maulana Abdul Rahim Popalzai, an ardent opponent of British raj was the founder of this organization. In addition to this, he also opposed local Khans and other landlords who like English used to mistreat the poor people.
Kakji, sometimes later joined the Subhash Chandar Bose's Indian National Army and joined the armed struggle for the independence of India. He also started publishing a journal Selaab, which was later banned by British Raj.
Kakaji was a good writer of Pashto, Urdu and Persian and wanted to infuse spirit of Independence among the youth.
When Subhas Chandar Bose was fleeing India in 1941, Kakaji and his friends sheltered him Peshawar before smuggling him to Kabul. From Kabul, Bose went to Germany.
Following this, Kakaji himself left for Bajaur due to British persecution and there he joined hands with Haji Sahib Turangazai and only returned after independence.
All his life, he strived to raise awareness among his people and that nothing was more precious than independence. Kakaji struggled all his life for the independence; however, he again fell on hard times after the creation of Pakistan.
One of his associates from independence struggle Aslam Khan brought out a periodical, which was banned by authorities while another Pashto journal named Shughla was also banned.
He was a great writer and his write ups also reflected his enthusiasm for independence and it often put him at odds with government.
Kakaji joined the Progressive Writers Association towards the end of his life along with Hamza Baba and Dost Muhammad Khan Kamil. He was arrested and put behind bars in Lahore Fort, where he fell ill and rushed to hospital for treatment.
From hospital, he was shifted to his village, where he died some days later on January 3, 1963 and buried in Kagawala.
For past some years, Kakaji is remembered and functions are arranged in his memory to pay tribute to his struggle and philosophy.
We need to remember our heroes to become a living nation and continue struggle for true independence in light of their thought.
Hits: 86