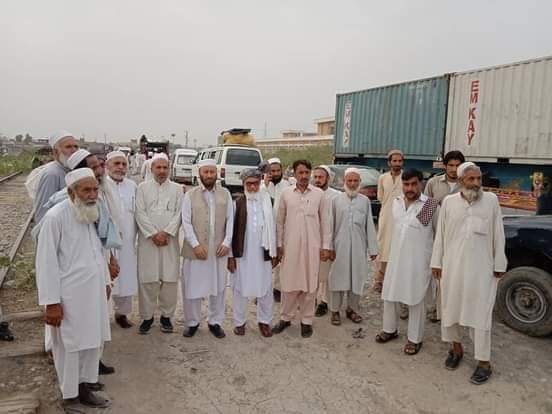 BARA: After a wait of nine years, the repatriation of displaced persons of Tirah-Rajgal from Kokikhel tribe in Khyber tribal district has kicked off.
The first group of 40 displaced families from Rajgal has left for their native villages in Tirah. The leaders of Jamrud Political Alliance and tribal elders were present on the occasion when the displaced families left for their native villages.
The tribal elders said while talking to media persons that the displaced families are now shifting to Zar Manzra, Mehrban Killi, in Tirah-Rajgal, which has been declared clear by the security forces. The leaders of Jamrud Political Alliance are leading the convoy of the displaced families back home.
The tribal elders hailed the sacrifices of the security forces for clearing the area from the menace of militancy. They said the returning families are over moon as they are going home despite knowing that they might face difficulties in this regard. They said the people of the area are committed to revive the glory of their area and they will show enthusiasm to revive their homes and businesses. They said they are confident that with the help of government and security forces, the area people will soon resume their normal life activities.
The returning families took exception to undue delay in release of funds by the Provincial Disaster Management Authority (PDMA) which is causing delay in rehabilitation work. They said the displaced persons must not be left alone in this hour of need as they need help and all kinds of support to revive their homes and businesses. They appealed to the provincial government to take interest in rehabilitation of displaced persons of Kokikhel so that they could start their normal lives.
The area people hailed the efforts of Al-Khidmat Foundation, a welfare organization, for providing relief items to the returning people. They also appealed to other welfare organizations and well off people to come to their help as they need it the most at this critical time. They said they are very happy over returning to their homes and they are confident that they would revive their normal lives soon.
Hits: 32