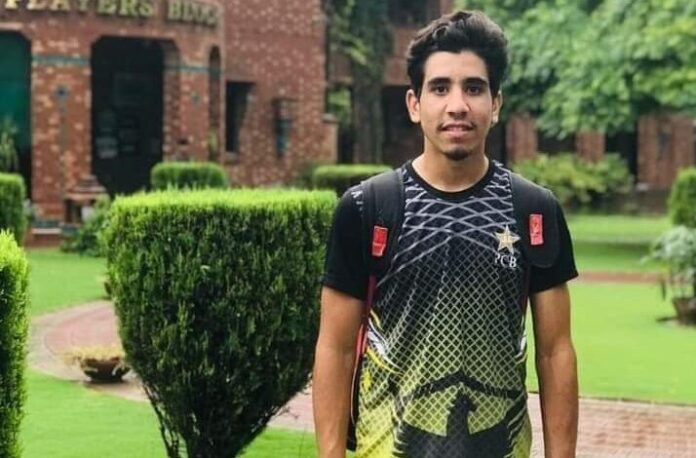 Zahid Jan Dirvi
Pakistan's U-19 cricket team squad for the series against Sri Lanka now includes 17-year-old batsman Muhammad Riazullah from Upper Dir.
This young left-handed talent, hailing from the less-privileged area of Tehsil Barawal in Ben Lower, expressed his joy over the selection. Riazullah's passion for cricket, combined with unwavering support from his parents and diligent hard work, paved the way for his inclusion in the U-19 squad.
In a conversation with TNN, Muhammad Riazullah shared his journey, highlighting his pursuit of cricket. He made his way to Peshawar to hone his skills and received training at the Islamia Cricket Academy. His breakthrough came in the U-16 category, where he excelled.
Also Read: From Escape to Resettlement: An Interview with MR from Mirali, North Waziristan
Subsequently, he earned the opportunity to represent the Abbottabad Region in the Pakistan ODI Cup for U-19 this year. His performance was nothing short of remarkable, scoring three centuries in four matches and contributing to Abbottabad Region's unbeaten streak in all four games.
Riyazullah has recently arrived in Karachi to participate in the final match of the Pakistan ODI Cup. Following this fixture, he will join the training sessions in preparation for the series against Sri Lanka.
Mukhtiar Hussain, the Team Manager for the Abbottabad Region, praised Riazullah's exceptional talents. He underlined that Riazullah's impressive display in the Pakistan ODI Cup earned him a well-deserved spot in the U-19 squad.
Additionally, fast bowler Aftab Ahmed from Mardan, representing the Abbottabad region, was also selected for the series against Sri Lanka. This selection demonstrates the rich pool of talent in Khyber Pakhtunkhwa, underscoring the importance of nurturing such talents for future success.