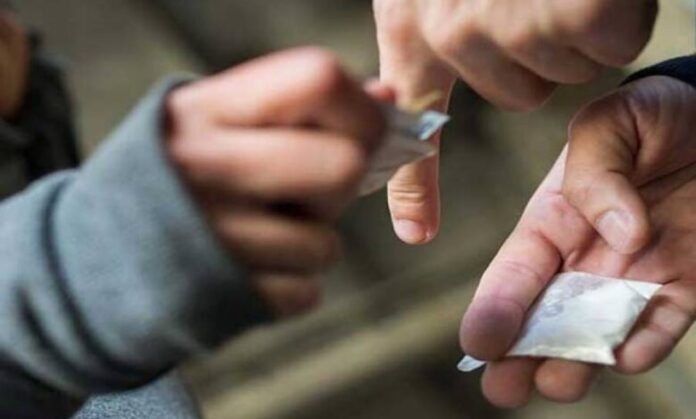 Aftab Mohmand
The International Day against Drug Abuse and Illicit Trafficking, or World Drug Day, is observed on June 26 worldwide, including in Pakistan, with the objective of promoting drug prevention awareness.
However, drug usage is on the rise globally, leading to a significant number of individuals, both men and women, falling victim to addiction. The World Health Organization reports that over 50 million people die annually due to drug-related causes.
Dr. Nisar Adil, CEO of the Hefa Foundation, expresses concern about the alarming number of students in educational institutions who have become addicted to drugs. In the province alone, approximately 30,000 students are currently using drugs, with the number of female students surpassing this figure.
Traditional drugs such as snuff, cigarettes, hashish, alcohol, and cocaine have given way to more contemporary substances like "ice" and various injections. Students mistakenly believe that using "ice" activates the brain's happy hormones, enabling them to stay awake and study better.
Also Read: Pakistan Army Takes Action Against Officers Involved in Garrison Incidents
However, Dr. Nisar emphasizes that drug intoxication results in loss of consciousness and subsequent memory loss. The effects of "ice" can last up to 36 to 72 hours, during which the person remains awake without falling asleep.
Female students commonly use drugs, including "ice," within hostels, while other students seek out safe places outside of the hostels. Drug peddlers are used to deliver drugs directly to student hostels, a practice that continues to some extent. Additionally, certain areas like University Road and Hayatabad have become accessible hubs for obtaining "ice," with women openly selling the drug on the streets during the afternoon.
It is crucial for law enforcement agencies to take stringent measures to prevent drug abuse, considering the potentially fatal chemicals present in "ice."
Dr. Yasin Iqbal, a senior professor at Peshawar University, believes that lax parenting and excessive financial independence contribute significantly to drug use among students. Insufficient parental monitoring and excess money provided to children lead them astray and toward activities like drug abuse.
He asserts that some students turn to drugs as a result of deprivation, coupled with concerns about their future in challenging socio-political circumstances, leading them into a state of hopelessness. He highlights the need for universities and hostel management to closely monitor activities and prevent drug-related incidents.
Muhammad Khalid, the Excise and Taxation Officer of Khyber Pakhtunkhwa, acknowledges that drugs are indeed being supplied to students in universities and hostels. However, the department has taken significant actions to combat this issue, resulting in the arrest of dealers involved in supplying drugs to students.
Hits: 17