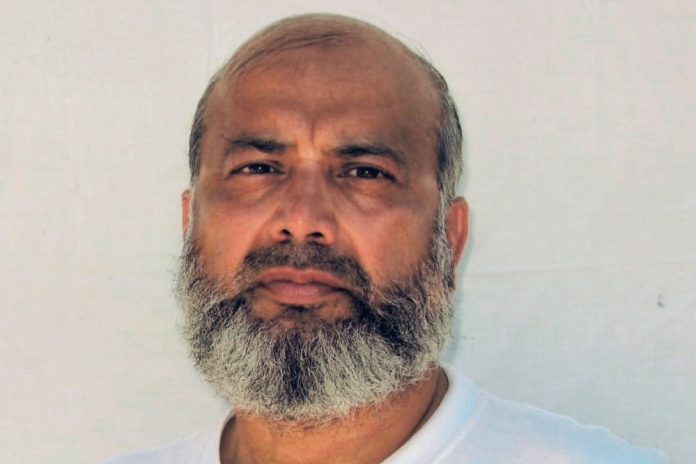 Saifullah Paracha, 74, the oldest detainee of the infamous Guantanamo Bay prison has been released after 18 months behind bars.
Mr Paracha has arrived in Pakistan following his release.
"Mr. Saif Ullah Paracha, a Pakistani national, who was detained in Guantanamo Bay, has been released and reached Pakistan on Saturday, 29 October, 2022. The Foreign Ministry completed an extensive inter-agency process to facilitate repatriation of Mr. Paracha. We are glad that a Pakistani citizen detained abroad is finally reunited with his family," Foreign Office said in a statement.
Mr Paracha belonged to a well off business family of Karachi and had been visiting Afghanistan in connection with business.
In 2003, Central Intelligence Agency (CIA) personnel arrested Mr Paracha when he arrived in Bangkok from Karachi on charges of helping Al Qaeda. Mr Paracha was shifted to Bagram prison in Afghan capital Kabul and a year later in 2004 was shifted to Guantanamo Bay prison.
He remained incarcerated in this prison without an indictment and prosecution for next 18 years. During his time in prison, he twice suffered cardiac arrests.
US authorities arrested his son Aziz Paracha 2003 from New York and he also spent 17 years behind bars and released only 2020 and sent to Pakistan.
Both the father and sons were also US citizens.
Hits: 51