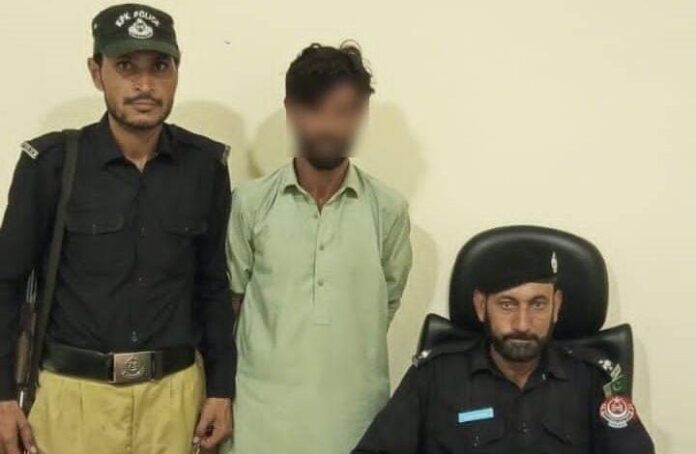 Aftab Mohmand
A school principal in the Sardheri area of Charsadda has been arrested for attempting to sexually assault a 7-year-old schoolgirl. The distressing incident involved the principal engaging in indecent acts with a girl studying in class KG.
According to the Sardheri Police Station, the father of the victim, whose daughter attends the Bab ul Islam Education School System in Sher Khan Kaly, filed a report with the police. He had been away on work in Peshawar when he received a frantic call from his family, urging him to return home immediately.
Upon arriving home, the family informed him that the school principal, identified as Fazlullah and residing in the Dhab Banda district of Charsadda, had summoned their daughter to his office during school hours. Disturbingly, he had then subjected her to lewd and immoral acts. Consequently, the family sought police intervention to hold the school principal accountable for his actions.
Also Read: DigiMAP Champions Access to Information on International Day
Taking swift action based on the father's report, SHO Masood Khan of the Sardheri police station apprehended the accused principal within a few hours. Subsequently, a case has been registered against him.
During initial questioning, the accused admitted to his wrongdoing. He has been placed under police custody at the Sardheri police station, where further investigations are underway. The accused is expected to appear in court soon.
Law enforcement authorities have assured that they will take strict action against Fazlullah if found guilty. In response to the incident, the victim's family has decided to transfer their daughter from the school in question and enroll her in another educational institution. They expressed their satisfaction with the prompt response of the Sardheri police station and their hopes for justice to be served.